Six fire outbreaks in a span of two weeks have raised government's eyebrows.
Police are investigating the causes of fires that have razed Mumias Sugar Company's plantation.
In the latest fire outbreak that happened on Tuesday, 10 acres of the miller's cane were burned down.
In total, 500 acres of sugarcane valued at Ksh14 million have been destroyed by the fires in two weeks.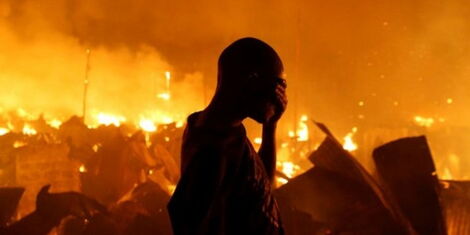 The company has attributed the infernos to rogue saboteurs who were against its revamp strategy.
"We have lost a lot of good sugarcane at the nucleus, which we direly need to resume operations," stated the company's acting CEO, Isaac Sheunda.
Authorities are following up leads but are yet to make any arrests.
"We have received complaints from the company and are following some leads," commented Mumias OCPD Peter Kattam.
The company had just started selling the sugarcane to other millers as it claimed it did not have enough capacity to crush.