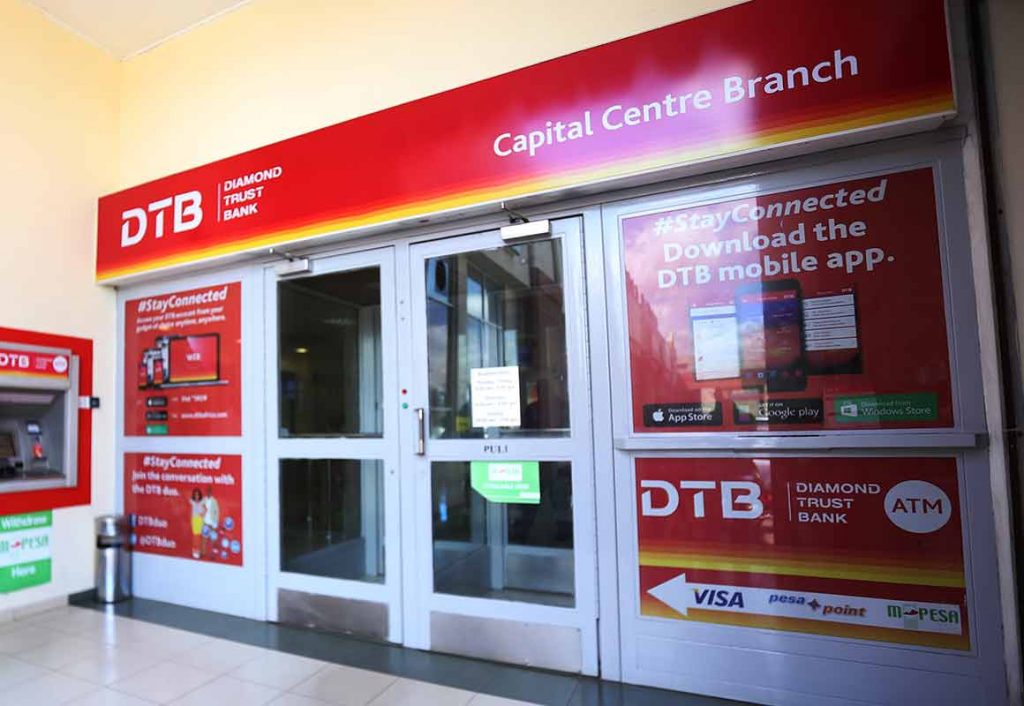 A manager from Diamond Trust Bank (DTB) in Eastleigh has pleaded not guilty to charges related to the 14 Riverside attack in Nairobi.
Sophia Njoki Mbogo was on Wednesday charged with three counts failure to report suspicion of proceeds of crime, aiding and abetting terrorism and failure to report money laundering.
Mbogo who appeared before Milimani Chief Magistrate Francis Andayi has been in police custody for 30 days.
Prosecution opposed to her release on cash bail and the application will be heard on Wednesday afternoon.
She is accused of allowing large sums of money to be transacted through her bank via MPesa.
In an affidavit however, Mbogo claimed innocence saying the bank only acts as an agent of the mobile money transfer service.
She was arraigned alongside six other individuals, one of whom allegedly withdrew Ksh.9million through the same till number in different batches and then sent it to Somalia.
Al Shabaab have since claimed responsibility for the attack at 14 Riverside which left 21 people dead.