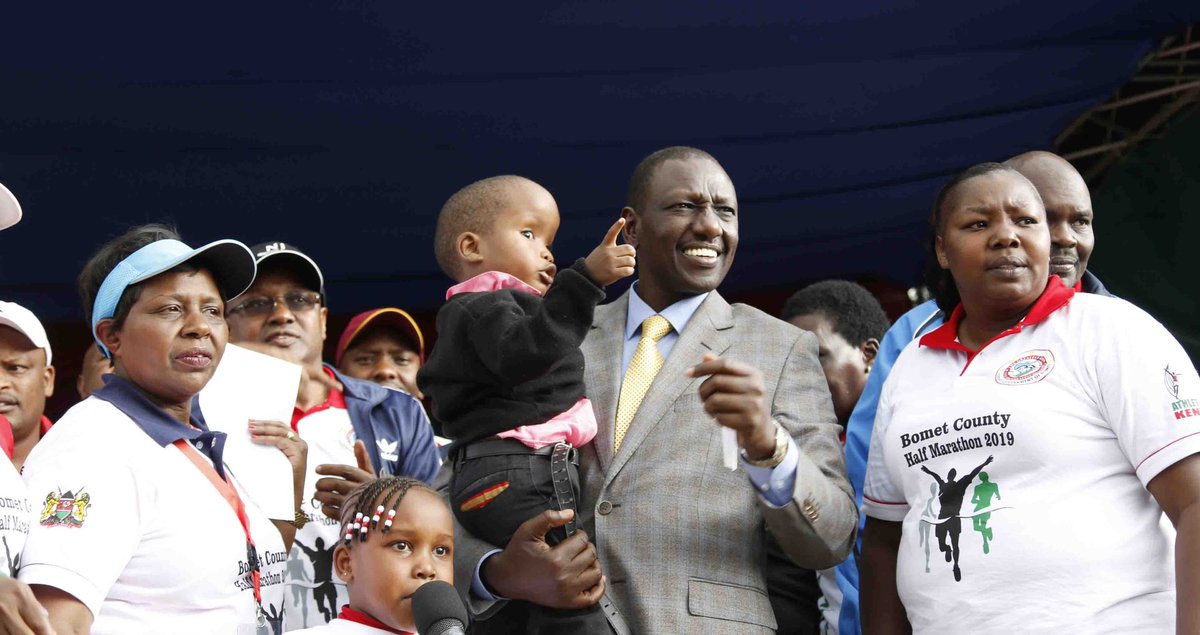 Deputy President William Ruto is a man out to become the Country's next commander in chief of the armed forces. The DP might be enjoying a great amount of support from his political backyards but even at this, his chances of making it to statehouse still hang in the balance and all this is due to the fact that he still has a lot of forces that are out to scuffle his 2022 bid.
With this in mind, his supporters and close allies feel that there is need for the DP and his camp to lay down strategies that will help them clinch the Presidency come 2022.
A section of Rift Valley politicians are now pushing Deputy President William Ruto to call for a meeting to address growing fears that he has been sidelined by President Uhuru Kenyatta.
Days after a mammoth rally in Bomet county, politicians from the region are unhappy about Ruto's treatment and want an open forum to discuss his future.
The DP's supporters are apprehensive that the Jubilee marriage and his comradeship with Uhuru could have hit rock bottom. He appears to have been elbowed from the inner sanctum of power.
A group calling itself the Kipsigis Professionals has petitioned Ruto to convene an all-inclusive leaders meeting to chart the Kalenjin community's future.
In their petition, the opinion leaders called on the DP to urgently convene the session to discuss the socio-political problems plaguing the region, which they argue is being taken for granted.
"There are very many fundamental problems within our community that need to be urgently addressed," the petition says.
It is signed by professionals Joseph Kirui, Kipruto Ng'eno, Paul Sigei, Stanley Mainek and Wesley Koech, among others.
"Viable solutions can only be achieved through an all-inclusive consultative process," they said.