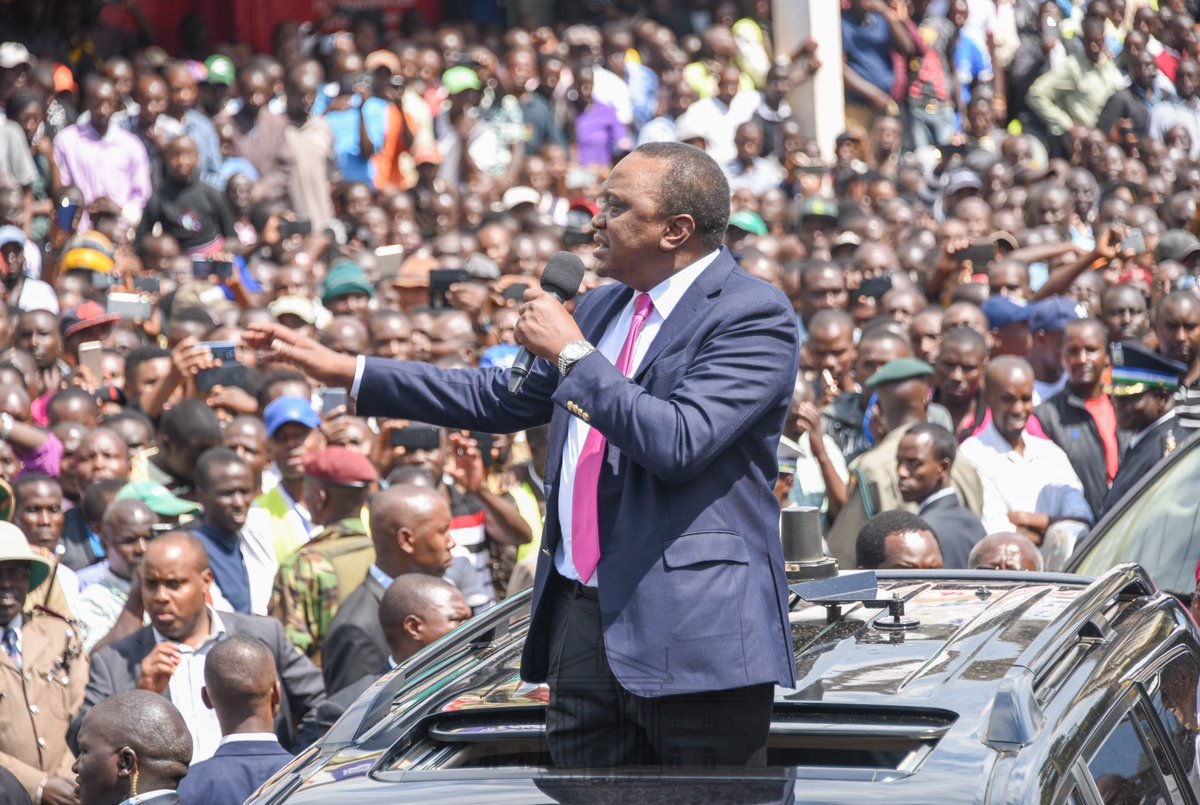 Uhuru Kenyatta has finally spoken on the referendum call and it is a big blow to his DP William Ruto.
Ruto has been at crossroads on the referendum calls. On one hand the DP beliefs it is meant to employ political failures while on the other, he beliefs the government needs to be restructured.
But Uhuru has now come out to clear the air on his stand. Speaking in Kisii, the President said that a referendum is inevitable because it is what will guarantee inclusivity in Government, in a bid to end perennial frictions during elections.
"We have to look into the structure of our government so that we can ensure no Kenyan feels left out," he said.
No citizen should feel left out of the country's development agenda, and no citizen should feel excluded from the decision making process in the affairs of this country. This is the only way to ensure inclusive prosperity for all Kenyans | @WilliamsRuto @RailaOdinga pic.twitter.com/IGUxm1rYZT— Uhuru Kenyatta (@UKenyatta) February 20, 2019
"We all have good plans for our country, but we must have inclusivity because that what will take us to the next level of development."
This, he said was the sole motive for them uniting with his then political archrival Raila Odinga, after a prolonged electioneering period that threatened to tear the country apart.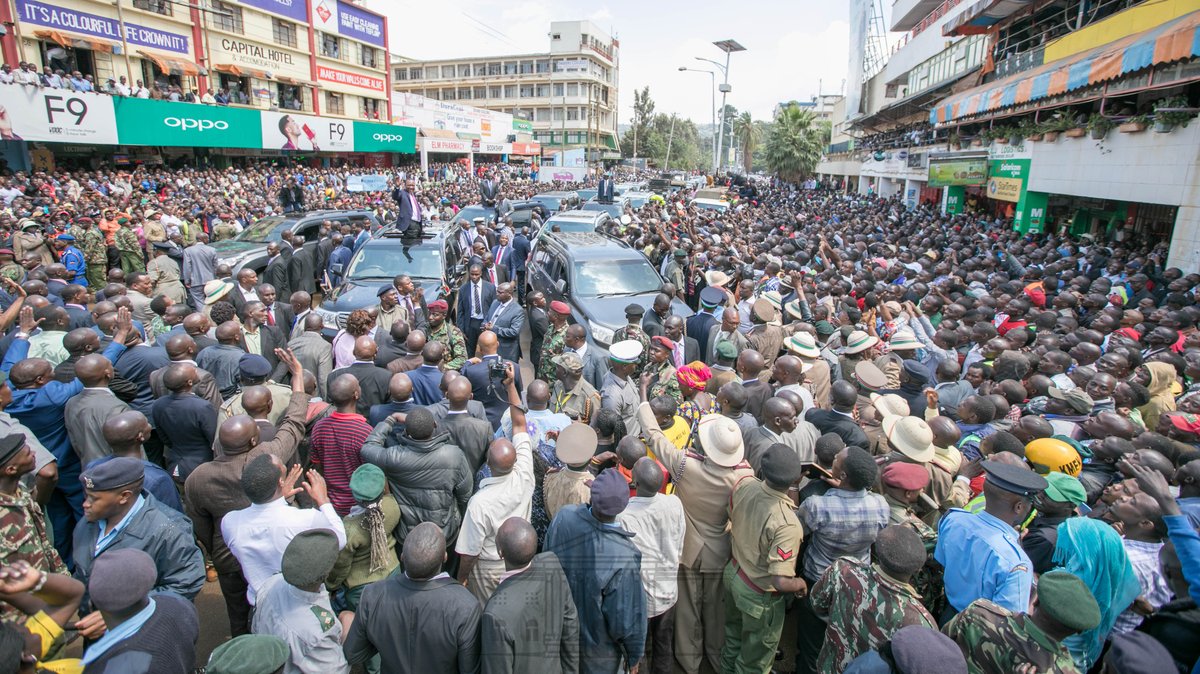 "Through Building Bridges, we want to talk to all Kenyans on the issues they would like addressed," the President asserted.