Given his current economic status, there was no way Bonface Murage Wangechi could afford to settle a Ksh.56.000 hospital bill and secure his baby's freedom, so he decided to sneak her out.
He stuffed the child into a bag and thought he would carry it out of the hospital undetected.
Murage presumed he would avoid paying the hefty Ksh.56.000 bill at the Kenyatta National Hospital and find his way home.
His wife and child had accrued the bill after the baby was rushed to the facility with a fever and they were admitted for three weeks.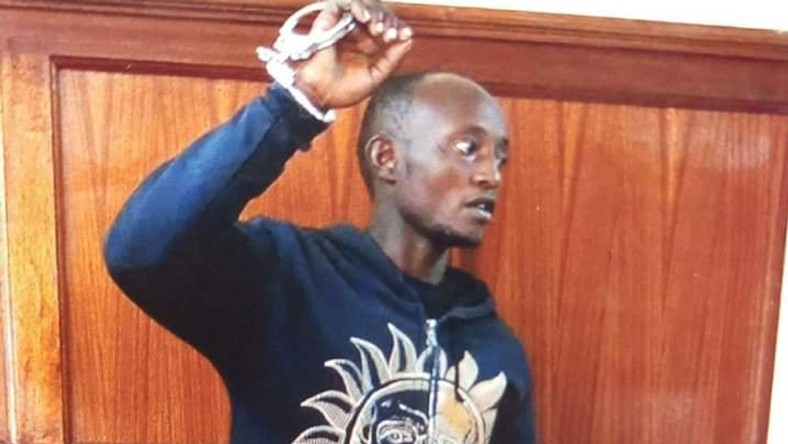 However, when it was time to check out, Murage was presented with the bill and the jobless 22-year-old knew he did not have the financial capability to settle it.
To ensure that the baby would go unnoticed, Murage even placed some light clothing on top of the baby to conceal her and it took a while for the guards to figure out what he was carrying.
"Waliniambia tu waangalie nini iko ndani ya bag, nikamwambia sawa, akafungua alafu akauliza nini iko huko chini? Kuangalia akapata ni mtoto. (They (KNH guards) demanded to know what was in the bag and I agreed. They opened, searched then asked what was at the bottom and that is when they found the baby.)
It a dangerous undertaking that could have exposed the child to suffocation but Murage swears it was not as risky as it sounds.
"Nilikua nimemweka vizuri, alikua anapumua poa na tena alikua amelala (I had placed him well, he was breathing fine and was asleep)," he said
On Tuesday morning, the court handed Murage a 3-month suspended sentence which means he will be on State watch for the said period and expected not to commit any other offence.