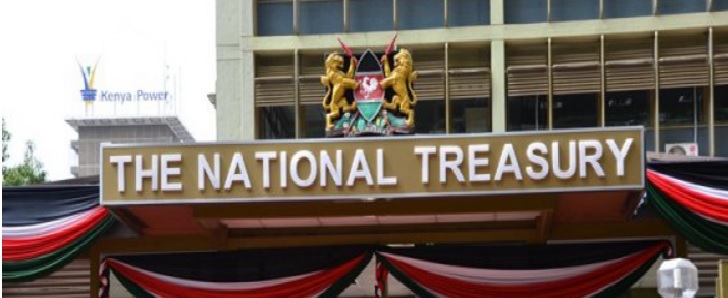 Interest repayments on Kenyan debt to China and several commercial banks alone gobbled up Sh40.6 billion in six months last year, new data shows.
According to the National Treasury's Quarterly Economic and Budgetary Review for between July and December last year, about 60 per cent of all the country's external debt service was interest payments to the two creditors.This pushed the country's total external debt service during this period to Sh69 billion, further straining its shrinking revenues.
Increased interest payments on public debt, the International Monetary Fund (IMF) warned last year, resulted from the country's rising reliance on non-concessional (expensive) borrowing.
IMF, which recently increased Kenya's risk to debt distress (default) from low to moderate, said interest payments on public debt increased to almost one-fifth of the country's revenue, pushing it up to the top five frontier economies with a higher fraction of interest payment to earnings.
Treasury said in its review that interest payments to commercial banks over the six months were the highest at Sh27.8 billion compared with principal payments of Sh5.4 billion.
China's interest payments stood at Sh12.8 billion against a principal payments of Sh2.6 billion in the first half of the current financial year ending June 2019.After Kenya recalibrated its economy in 2014, graduating into a lower middle income economy, cheaper loans as those from the World Bank have been hard to come by.
The country has thus been thrust into a new class of financing terms known as blend where it depends on commercial loans such as those from commercial banks and sovereign bonds as well as semi-concessional loans such as those given by China.