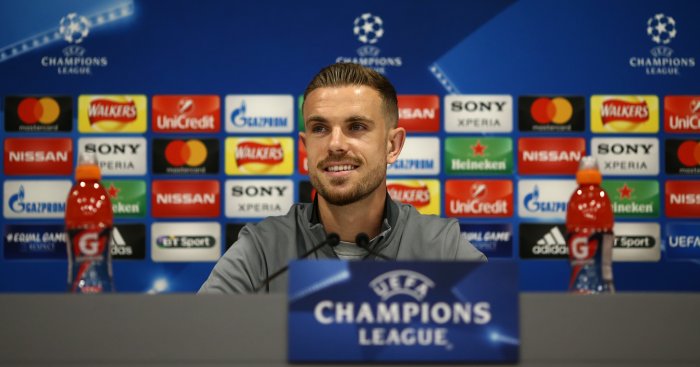 Liverpool skipper Jordan Henderson is ready to answer Jurgen Klopp's SOS call at Anfield on Tuesday night.
The Reds are without the suspended Virgil Van Dijk, while Dejan Lovren is a major doubt with the hamstring injury he suffered against Wolves in January which forced him to miss the warm-weather training camp in Marbella.
Klopp is hopeful that Lovren will be fit, alternatively he may have to play Fabinho or Henderson in an unfamiliar defensive role alongside Joel Matip.
Henderson though, who more than likely will play in central midfield, against Bayern in the Champions League last-16 clash, says he is ready to fill in at centre-back if required.
"Obviously I'd give it everything and be ready," said Henderson at Monday's news conference.
"When I spoke to the manager of playing full back, it was a question of whether I'd be confident and ready.
"No matter what position I'm asked to play, I'm 100 per cent ready to give everything.
"I'll always be ready to play football. So if I have to play centre-half, yes I'm ready."
Speaking about the the suspension of Van Dijk, he said: "Of course he's a massive miss.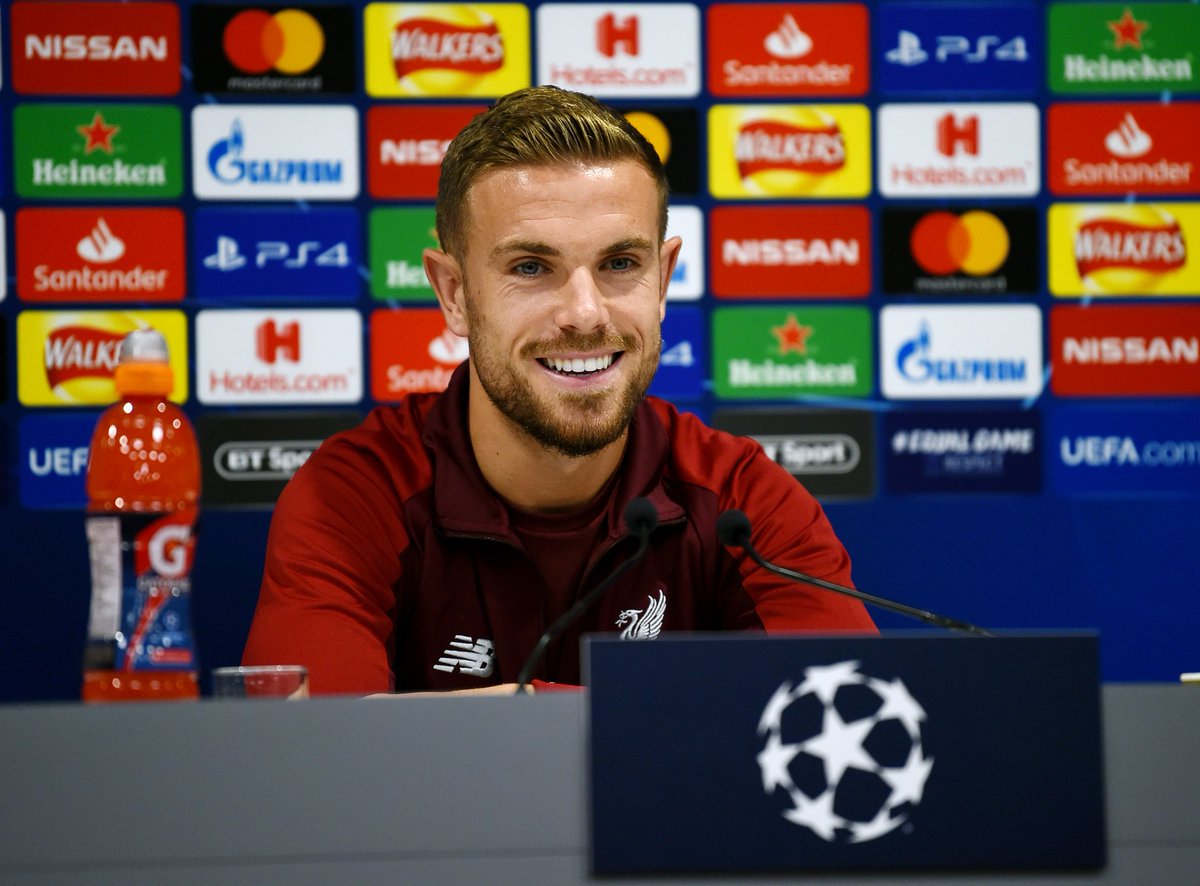 "I think you see how important he is for us as a team but I feel we have the quality to cope with it.
"We're not just relying on our two centre-halves to defend, we do it together.
"Whoever plays there will know the role and what's expected but of course he'll be a big loss."
Henderson, who has played at right-back this season, knows Liverpool are in for a tough examination: "They're a world class team. At the same time, if we play the way we know we can then we can cause them problems.