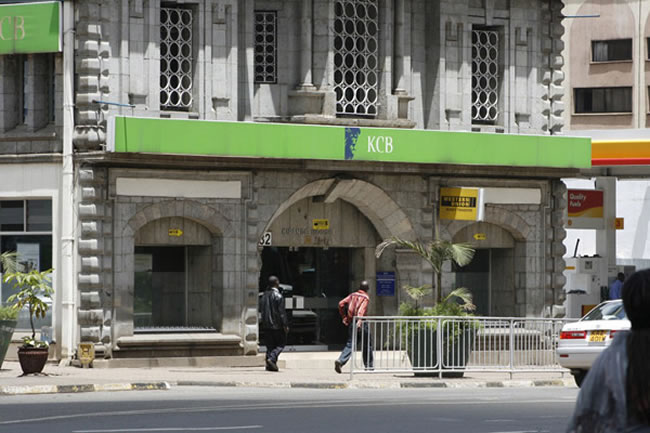 Two bank employees shut down security cameras before Sh21 million was stolen from the strong room, a court heard yesterday.
The Kenya Commercial Bank (KCB) Wundanyi branch manager, Zachary Onyango Okoth, told the court that the bank's assistant operations manager, Peter Efrod Ngoda, and back office clerk, Benedict Kituku Mativo, who managed a set of keys to the vault, interfered with the CCTV system.Mr Okoth testified that Mativo was appointed to manage the safe in the absence of the compliance manager.He was testifying in a theft case facing two bank employees.
The security guard, Mwamto Mghanga, is also charged with neglecting to prevent a felony.Mghanga is also facing an alternative charge of knowing that the first and second accused designed to steal and failing to use all reasonable means to prevent the theft.The suspects were charged that on September 17, 2018, at KCB Wundanyi branch in Wundanyi town, they jointly stole Sh21,060,000, the property of KCB, which came into their possession by virtue of their employment.Okoth told the court that CCTV footage revealed that in the period between the morning of September 17, 2018 and to 3.30pm, the surveillance cameras were disconnected.The manager told the court that Mativo was captured disconnecting the CCTV while holding the bank vault keys.
"The CCTV revealed that the second accused opened the door to the first accused to exit. The cameras captured the person disconnecting it and it later went blank," he told the magistrate.Defence lawyers Duncan Mwanyumba, Kevin Muchiri and Shedrack Mwinzi told Wundanyi Senior Resident Magistrate David Ndungi that they had not been supplied with the CCTV footage for verification. "The prosecution has not provided us with the CCTV images. The prosecution witness statement did not show the review of the footage," said Mr Mwinzi.The prosecution, led by Jethron Okumu, told the court that the CCTV images could only be provided by an expert who was on official duty.The hearing resumes on March 19.