Madrid are in Amsterdam for Wednesday's Champions League round-of-16 first leg against Ajax — and local fans attempted to disrupt the visiting players in the night with noisy disturbances in the area close to city centre area where the team are based.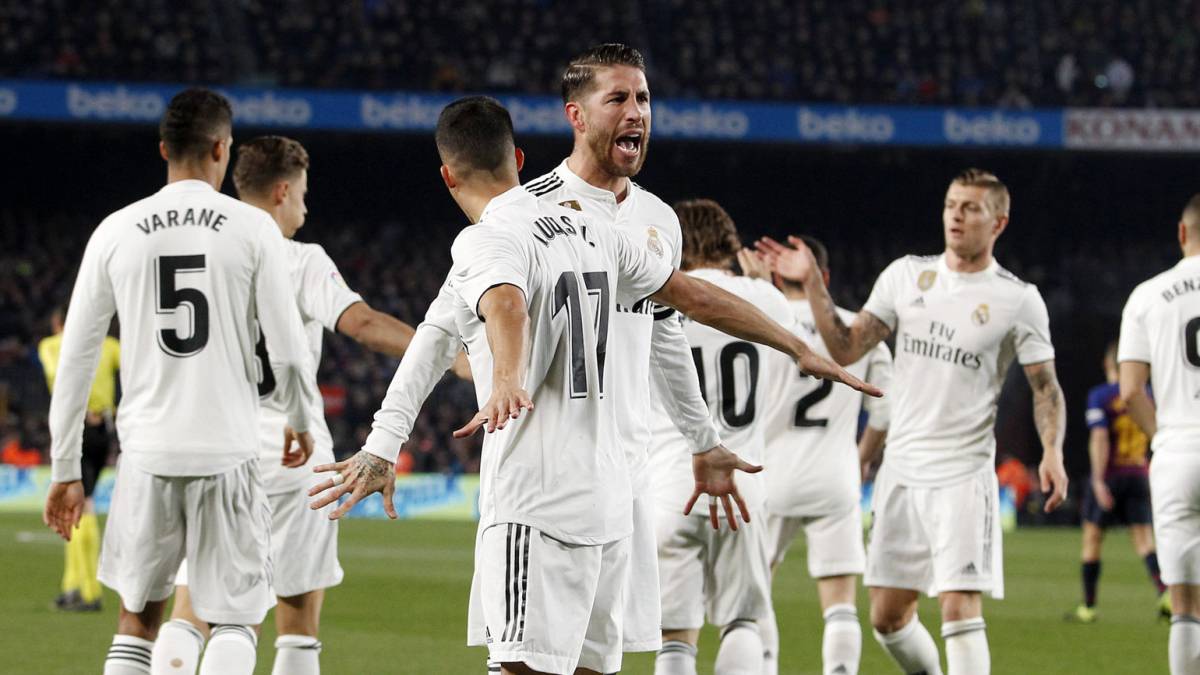 Four Dutch nationals have been arrested for releasing fireworks outside Real Madrid's team hotel around 4 a.m. on Tuesday night, Amsterdam police have confirmed to ESPN FC. Staff at the Hotel Okura contacted local police who arrested four locals — described as 'hardcore ultras' by the Spanish media — on public order grounds.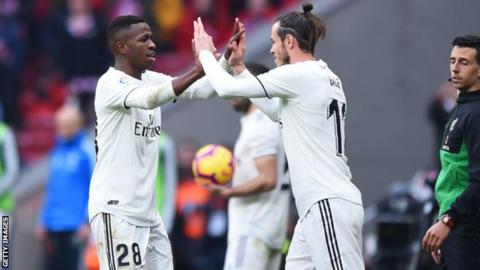 Images of fireworks being set off in the area were shared on social media by one Ajax supporters group. Around 2,500 Madrid fans are believed to be in the Dutch capital for the game, but none were involved in the incident near the team hotel. Madrid players trained at the Johan Cruyff Arena on Tuesday evening, with centre-back Raphael Varane a doubt for the game after missing the session due to flu.
Real Madrid's pursuit of a fourth straight Champions League title continues Wednesday when Los Blancos visit Ajax in the Netherlands for the first leg of their round of 16 tie. Real, after a rough start to the season, has found its form and produced some fine results in recent weeks to re-establish itself as a potential contender in the cup. Heading to Ajax won't be easy though, as the talented Dutch squad showed its quality in the group stage and is loaded with young talent.
Real Madrid are currently on a seven-match unbeaten streak, Real just went to Barcelona and got a draw in the semifinals of the Copa Del Rey, and then followed it up Saturday with an impressive 3-1 win at rival Atletico Madrid. Vinicius Junior has continued to improve for this side and has been a terror down the left with his speed.
It looks like Ajax's best player, Frenkie de Jong, may not play. He was injured in Saturday's loss to Heracles. The young Dutch midfielder, who will join Barcelona in the summer, was taken off in the 79th minute. It's unclear at this point if he will be able to play definitively, but if he can't go it's a huge blow to Ajax's chances of getting a result in the first leg.
Manager Santiago Solari dismissed questions over Marcelo's long term future at the club at the pre-game news conference, after the out-of-favour left-back had said that he would be prepared to leave in the summer if he was no longer wanted at the Bernabeu.