Paris Saint-Germain coach Thomas Tuchel has rejected the idea that Neymar and Edinson Cavani's absences will change the Ligue 1 club's approach for the first leg of their Champions League round-of-16 clash with Manchester United at Old Trafford on Tuesday.
Neymar misses out because of a second fractured fifth metatarsal in his right foot in as many years, while Cavani injured his right hip just last weekend, but Tuchel was adamant that his PSG side will still look to attack.
"Of course, we will miss the likes of Neymar and Edinson in attack," said Tuchel at his prematch press conference. "Neymar is our key player, one of the best in Europe, but we still have our identity.
"We will not change our approach just because of these absences. We are used to playing attacking football — it is in our DNA. Changing now would be difficult.
CHAMPIONS LEAGUE

"There will be moments when we need to defend deep, as I expect United to attack us, but we must be at our best everywhere. That said, we are here to score — that is clear."
Tuchel also dismissed the notion that Kylian Mbappe must step up without Neymar and Cavani and tried to temper the expectations around the France international.
"We must not put pressure on Kylian to replace Neymar and Edinson," the coach said. "He has his own qualities, but it is not his job to do what they do.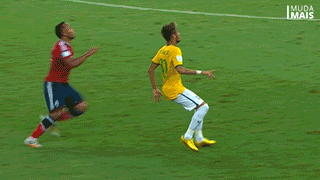 "Kylian needs to be free to play with confidence. I want for us to be able to help him by finding him with good passes. He must play with a good state of mind, and with confidence.
"Kylian is here to grow and this is the perfect moment for that."
Julian Draxler, who could also help to fill the void created by Neymar and Cavani, admitted that the South American pair will be missed, but wants his teammates to focus on themselves.
"Sure, we have talked about Neymar and Edinson's absences as a squad," said the Germany international. "I sent a message to Edi after the Bordeaux match. They will both be missed, but we should not dwell on our absentees — we must focus."
Draxler is unsure if he will start but feels ready for whatever role Tuchel might have in mind for him and does not see himself as a Neymar replacement.