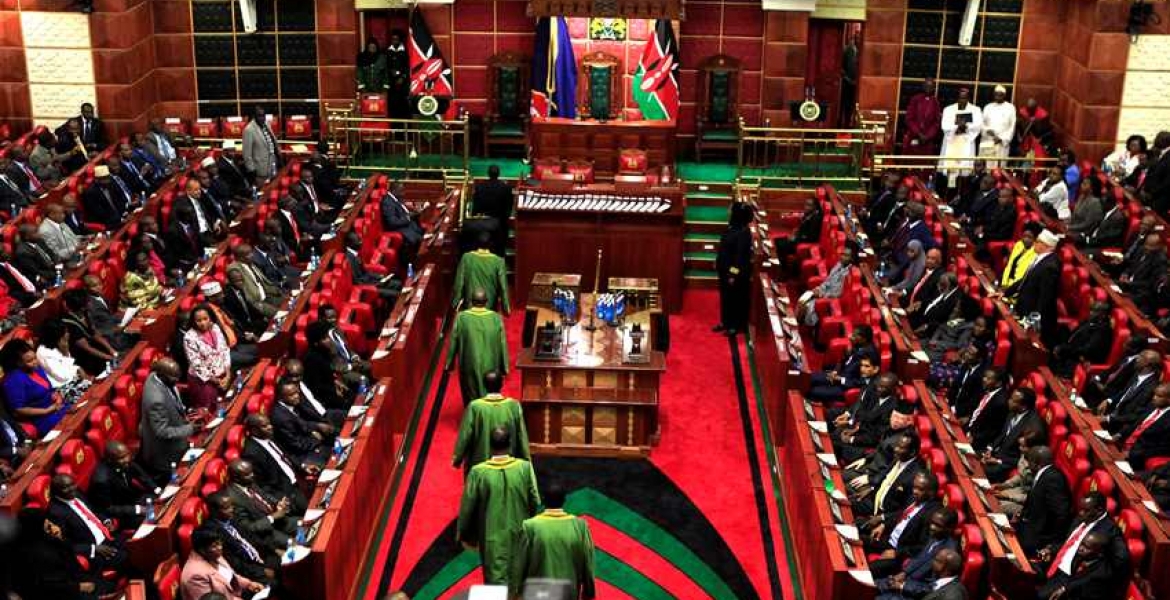 MPs are set to enjoy a newly renovated bar in parliament when they resume on Tuesday afternoon after the long Christmas recess. Final touches were being made on the facility which the legislators had complained about, calling for five-star services.
The new bar is an upgrade from the previous one which was small and could hardly accommodate more than 10 MPs at a time The new restaurant boasts of a gypsum ceiling that is star-studded with decorative lights.
It has multiple chandeliers and the MPs' lounge is complemented by comfortable seats and a new dining area that can accommodate more people.
The new features are a departure from the previous space which had a semi-circular table that served as the counter.
In 2017, the issue of the catering in parliament appeared to be a hot button issue that caused a heated debate among the MPs.
The legislators, in a heated debate, voiced their concerns over the food prepared, demanding that the catering services be outsourced so as to let them feel at a five-star hotel.
The protest had the backing of a House Committee report that sought to install major changes in the catering services at Parliament after a benchmarking session abroad.
"We shall have to outsource this catering services. Members of this House cannot conduct the business of cooking food. The catering should be given to the right people who can give quality services," Majority leader Aden Duale stated at the time.