Trully you can run but you cant hide as a famous musician artistically laid it in his art.In context with the law, a case has vowed to proceed despite the suspects reportedly being on the run even on their court due date.
On Tuesday a Nairobi Court indicated that the trial of NYS suspects will proceed without James Katululu and his company Ameritrade limited.
The court directive by Senior Principal Magistrate Lucas Onyina indicated that the charges against the suspect will be held in abeyance.
The abeyance order implies that the case is under temporary suspension or rather it is placed on hold.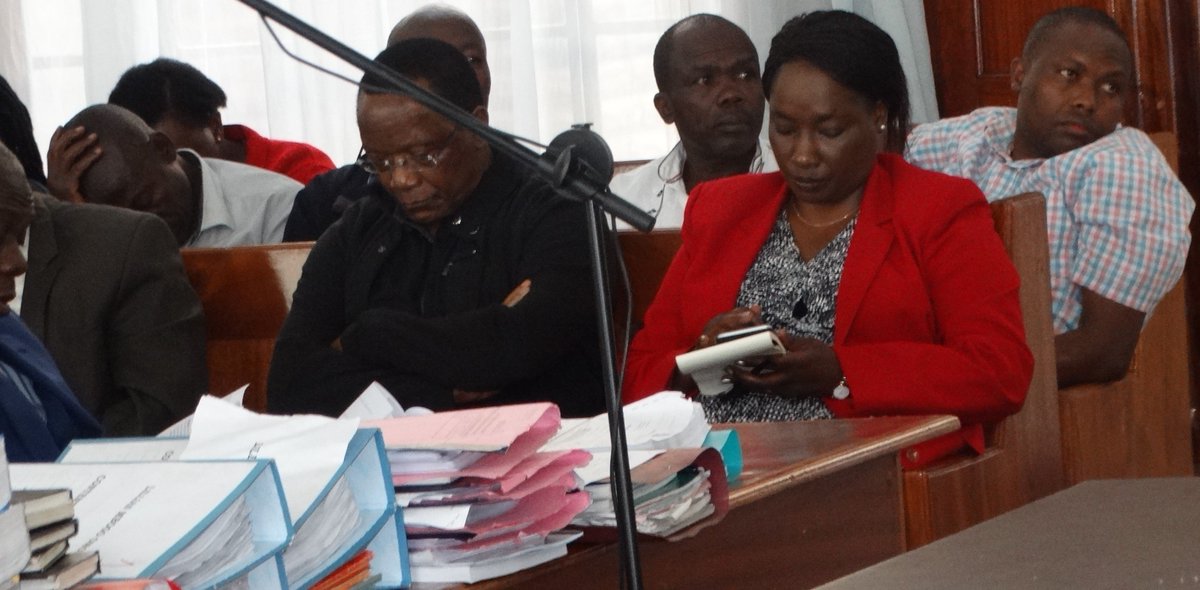 According to the judge, the placement of the matter in abeyance does not affect the cases against the other suspects, which will proceed.
Magistrate Onyina, however, indicated that a warrant for the arrest of the suspect was still in effect.
The accused persons are suspects in a graft case involving loss of Ksh167 million at the National Youth Service.
The Prosecution has told the Anti-Corruption court that it shall demonstrate how money meant for the National Youth Service was siphoned to unscrupulous companies for supply of goods and services never delivered.
A total of 38 suspects led by former Youth Affairs PS, Lillian Omollo, are implicated in the NYS 2 Cluster 3 fraud case currently ongoing in Milimani.