Information Cabinet Secretary Joe Mucheru's delegation of Jared Peter Odoyo Kwaga to the board of the Kenya Institute of Mass Communication (KIMC) over the weekend has raised eyebrows.
Kwaga had been identified as a key suspect in a Ksh2 billion corruption case that was also linked to Migori Governor Okoth Obado.
The Ethics and Anti-Corruption Commission had previously sought to have his accounts frozen as it pursued a Ksh1.9 billion recovery suit against him and his relatives; wife Christine Akinyi Ochola, brothers Patroba Ochanda Otieno and Joram Opala Otieno and his mother Penina Auma. The commission accused Governor Obado of setting up proxy accounts under Kwaga's name in order to siphon county funds under the radar.
Court papers filed by the EACC alleged that the new KIMC board member made a transfer of Ksh 55,224,977 to offshore accounts in China and Hong Kong in an effort to tuck away illegally acquired funds from non-existent tenders.
"Preliminary investigations have raised a reasonable suspicion that the embezzled public funds have been used by the governor, his wife, and the said close proxies, the respondents herein, to accumulate property and illicit wealth," read one such filing.
The damning file went on to accuse Kwaga of transferring a loot amounting to Ksh 38,949,376 to Australian and Scotland bank accounts belonging to Obado's children, identified as Dan Ochola Okoth, Jerry Zachary Okoth, and Susan Scarlet Okoth.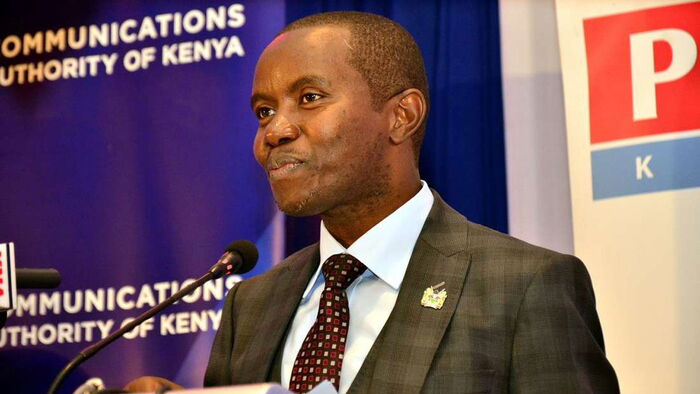 Kwaga and his family were also barred from selling or transferring 65 properties — including maisonettes, apartments, and land — together valued at more than Ksh382 million, by high court order in early January.
ILLEGIBILITY
His appointment comes at a time when Director of Public Prosecution (DPP) Noordin Haji and the Directorate of Criminal Investigation (DCI) have been calling on any individuals under graft-related investigations to be classified as ineligible for public office posts. EACC spokesperson Yasin Amaro echoed these sentiments when he spoke to Nation.
"If someone is under investigation they cannot be appointed to public office until investigations are completed. According to Chapter Six of the Constitution, it is a requirement. That's the reason people first come for clearance from EACC. Once we check out the facts on the ground on Monday, we will review everything and see what action to take," Amaro asserted.
Kwaga was also mentioned as a person of interest by the DCI during the investigation into the gruesome murder of Sharon Otieno.