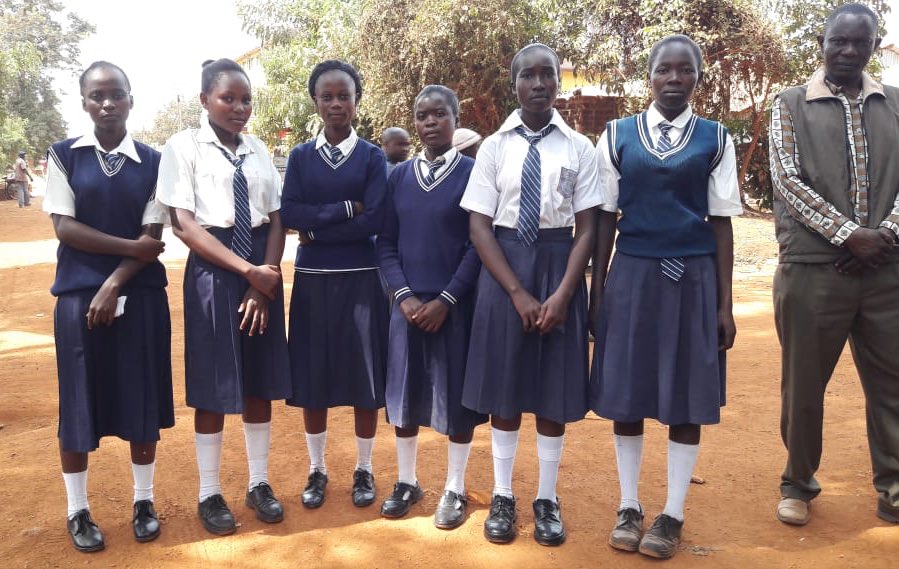 Six girls from St. Joseph's Ganjala Secondary in Funyula, Busia County have been sent home for refusing to shave because of their faith.
The girls who are members of the Message of the Hour Assemblies Church in Matayos were paraded infront of other students then asked to leave the school compound.
Six girls from St. Joseph's Ganjala in Funyula, Matayos constituency sent home for not shaving their hair. Their parents who fellowship at The Message of the Hour church say their faith doesn't allow girl to shave. pic.twitter.com/jSumXpi9Mt

— JAMES MATHERI (@MATHERIJAMES) February 5, 2019
Their parents however say they will take the matter to court.
The incident comes barely a month after a student was denied admission to Olympic High School in Kibra for spotting dreadlocks.
Jah Rastafarian bomboclut wagwan disfire non discrimineshan Selassie l fire bwon l n l.leave rasta free in Kenya Africa blow https://t.co/29tqgd1kMk dem fire Olympic school kibera.#no more slavery Blackman country #irenayazayon pic.twitter.com/D8yLZypo5e

— Onoka Joseph ?? (@JosephOnoka1) January 14, 2019
A Nairobi court later ordered Olympic High School to allow the student back to school pending judgement of the case on May 3, 2019.
While delivering the ruling, the court also directed the minor to keep her hair neat and fully covered by a turban.
This came after her father testified that all their family members are Rastafarians and they are forbidden by the Bible from cutting their hair.
Through lawyer Wambui Shadrack, he moved to court on January 14, 2019, and sued the school's Board of Governors for sending home the Form One girl who had reported to school four days earlier.