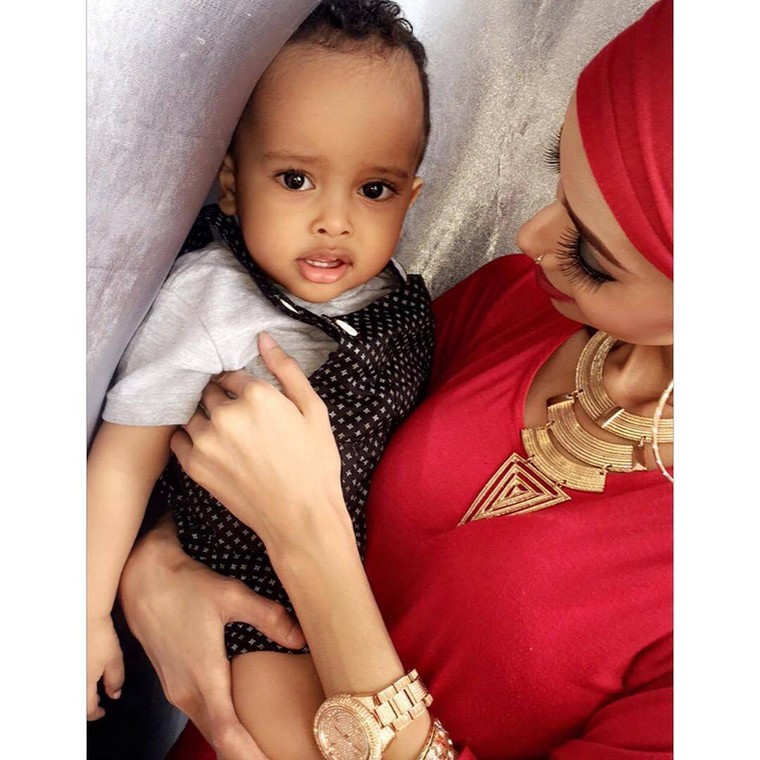 KTN Mzuqa host Jamal Gadaffi's wife Ahlam Faysal is just a few weeks close to her Estimated Date of Delivery (EDD) but many people don't know.
According to Jamal,  "It is a good moment for me and my family. She is happy and I am ready to take this step with her a second time. This time around I wanted the privacy, a journey for us two. I am glad."
Jamal and Ahlam have a son called Prince Eyaad who was born in 2016.
When he is not hosting 'Maisha Mzuqa' or being a family man, Jamal is a fashion influencer.
Jamal is one of the most stylish celebrities in the country and has won well-deserved accolades on the same. For two consecutive years, 2016 and 2017, he was voted Africa's Best Dressed Male Media Celebrity at the famous Abryanz Fashion and Style Awards.
The 'Mzuqa' TV show host who also doubles up as an event MC has a strong inclination towards eye-catching wardrobe must-haves that effortlessly merge style and comfort together.