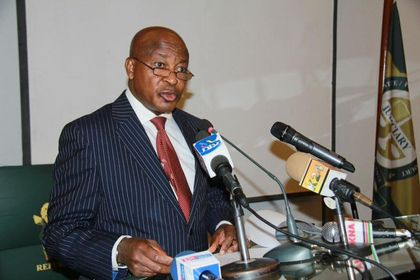 Even though the war on corruption has been heightened in Kenya, citizens have yet celebrated real achievements as cases stall and victims walk away freely.
Even so for a change,the government has recovered over Sh3 billion from proceeds of corruption and money laundering in the past two years, with at least 700 corruption cases going on in different parts.
Attorney-General Paul Kihara gave this report on Monday, adding that the State has frozen and recovered assets amounting to Sh2 billion, a large portion of Sh1.2 billion being from the NYS 2 case.
"We have at least over Sh3 billion in recoveries from corruption and money laundering cases," Mr Kihara said in a speech read on his behalf by Assets Recovery Agency Director Muthoni Kimani.
"We are continuing with financial investigations into the [National Youth Service] case but we have also recovered assets that have been returned to the state," stated the speech issued during an anti-money laundering and asset recovery workshop at Radisson Blu Hotel, Nairobi.
Mr Kihara noted that the government stepped up its fight against corruption through the establishment in 2015 of the National Task Force on Anti-Money Laundering.