Uhuru's big four agenda has come up with lots of new takes and directions to be used to achieve the set goals. Not only are there changes being made in the executive structures of the president's administration but position limitations are being made as well.
Just recently president Uhuru Kenyatta in a reminder warned civil servants of running business limitations. He ordered the attorney GeneralPaul Kihara to draft a bill that could lock all civli servants out of  private business to tackle the crisis of conflict of interest blamed for fueling corruption.
Currently teachers have also received a blow for them to internalize their thoughts before making a decision or retaliating after the new law.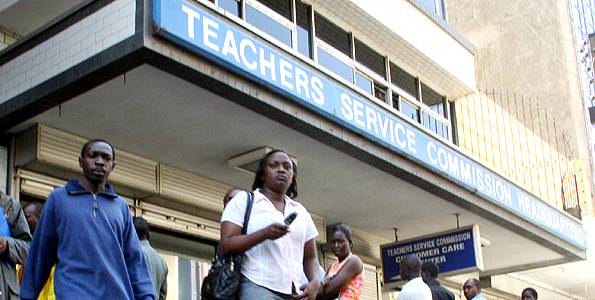 Teachers holding school administrative posts and are also union officials must give up one position, a conciliation team recommended yesterday.
The team appointed to mediate a dispute between the Kenya National Union of Teachers (Knut) and the Teachers Service Commission (TSC) said the administrators should either relinquish their elective posts and serve their employer, or vice versa, to avoid a conflict of interest.
This means that about 21,000 primary school heads, 22,000 deputies and 23,000 senior teachers, who are Knut officials will most likely have to give up union politics and focus on teaching.
Do you agree with new propasal for teachers?