There is a growing debate over whether kenyan security guards should be given guns or not following the Dusit D2 complex attack where some felt the guards were completely unable to defend themselves with the attackers who were heavily armed.
While the issue is progressing with the public being involved in the discussion for opinion airing, the government on its own is also developing better methods to combat terrorism in the future.
President Uhuru Kenyatta chaired the first Cabinet meeting of 2019 on the last day of January.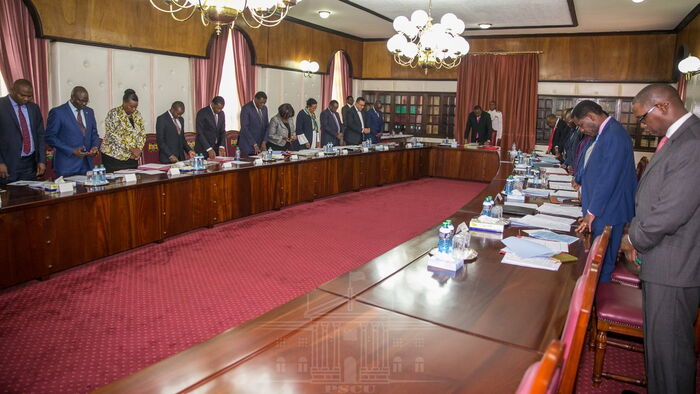 During the State House meeting, the Cabinet approved the establishment of a Counter-Improvised Explosive Device Centre (C-IED Centre) at Embakasi Garrison in Nairobi.
The C-IED Centre, which will be a constituent college of the International Peace Support Training Centre, will equip the Kenya Defence Forces personnel with the knowledge and technology to robustly detect and safely disarm improvised explosives.
Uhuru reportedly approved an agreement with Germany to donate Kshs208 million for the construction of the C-IED Centre.
The C-IED Centre will be useful especially because of Kenya's war with Al Shabaab.