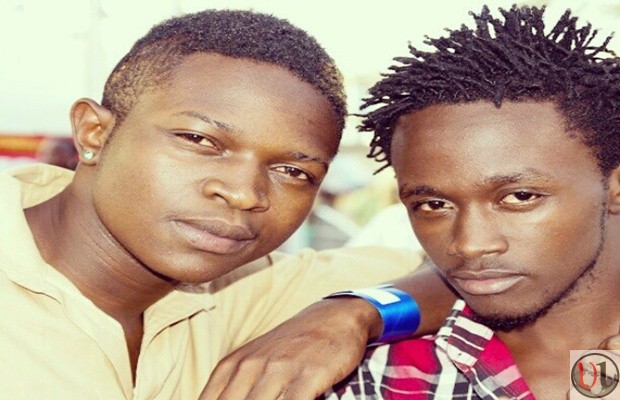 A day after gospel star Mr. Seed broke the news that he had left Bahati's record label EMB record, Ringtone apoko has comeout to give his side of the story telling what he knows about the two "friends".
While posting an instagram video Ringtone said he talked to Seed and he told him that Bahati called the police on his girlfriend Nimo, on New Year's Eve.
In addition he said that Mr. Seed's girlfriend wanted to do some business during the EMB Jesus Party at Thika Stadium, but Bahati's wife allegedly got jealous and they decided to call the police on her.
Ringtone went on to say that the two Gospel artistes were hiding the truth and they should come clean on what happened between the one time close friends.
"Hey guys leo nataka kuongelea hii beef ya Bahati na Mr. Seed. Kusema ukweli nilikuwa na Mr. Seed na aliniambia ati Bahati aliitia bibi yake maaskari kwa sababu ya show ya 31st yenye ilikuwa Thika Stadium. Na bibi ya Mr. Seed kuna biz alikuwa achape hapo alafu bibi ya Bahati akasikia wivu ndio wakamuitia maasakari. Kama ni hivyo by the way si poa. Mimi nataka tu kusema kuna kitu hamtuambii, Lakini mkituambia itakuwa poa, nimepiga number ya Bahati haingii nikipiga number ya Seed haingii," said Ringtone