Ashley Young has taunted Arsenal fans following Manchester United's win over the Gunners in the FA Cup on Friday. Manchester United players had a coin thrown at them by an Arsenal supporter during their FA Cup victory at the Emirates Stadium. Toward the end of the game, with United leading 3-1, there was a contretemps between Arsenal defender Sead Kolasinac and United forward Marcus Rashford. Players from both sides, including United star Jesse Lingard, stepped in, and the 26-year-old was involved in a verbal exchange with Arsenal supporters.
Lingard, who was confronted by Arsenal midfielders Granit Xhaka and Matteo Guendouzi, had to be pulled away by his United team-mates. Kolasinac and Rashford both received yellow cards following their clash. Television replays showed Ashley Young, who captained United, picking up a coin that had been thrown from the crowd and giving it to the assistant referee.
Young made light of the incident on Twitter after the game, writing: 'Heads we win, tails you lose'.
Head's we win , Tails you loose
8,231 people are talking about this
In the previous cup game played at Emirates Stadium, a Carabao Cup clash last month, Tottenham's Dele Alli was hit by a plastic bottle thrown by an Arsenal fan. Lingard was among the scorers for United, with Alexis Sanchez and Anthony Martial also on target, while Pierre-Emerick Aubameyang netted for Arsenal.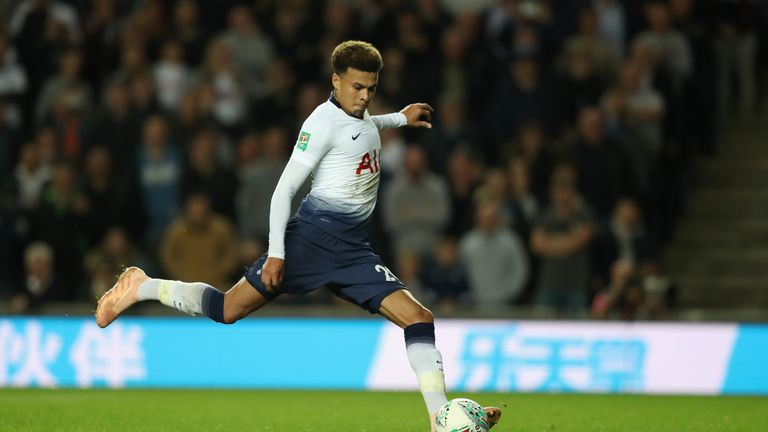 Meanwhile, Manchester United star Romelu Lukaku had a brilliant reaction being named man of the match in the 3-1 victory over Arsenal in the FA Cup. The Belgian made the Emirates his stomping grounds but there were so many players who played admirably as well. Lukaku ran the show in the first half, assisting Alexis Sanchez and Jesse Lingard to help United get a grip on the game.
In the second half he tried to keep up the good work but was eventually subbed off to allow Marcus Rashford do some damage. There's no doubt Romelu is banging on the door to a more regular spot in the starting XI and it surely must be matter of time. The former Everton man said: "[It looks like fun to play in this team?] It does it does, We had clear direction today and I'm really happy with the win and the manner in which we played.
"I just take it a day at a time. I work hard in training and it paid off today and we own. Now it's up to me to keep working and help the team with goals and assists. The guys just have to put the ball in the back of the net! I always wanted to be a player who can do both, score goals and get assists. Look at the history of the club, we make a statement whereever we go. We look to dominate and create as many chances as we can."
Lukaku was often accused of not providing much service to the team other than his goalscoring but it's clear to see that wasn't his fault. No one could ever doubt his finishing as his record speaks for itself but some believed it's not enough to be a leading Manchester United striker. Rashford's incredible run as a striker of late also seemed to spell the end for Romelu but he's managed to keep his head up nonetheless. The former Chelsea star was turned into a target-man by Jose Mourinho but his game has so much more to it than that as he showed against Arsenal.