Does Opposition Chief Raila Odinga already have a well detailed plan to prevent DP William Ruto from ascending from the Presidency come 2022?
Well, according to Mombasa Governor and ODM Deputy Party leader Hassan Joho, their are express instructions from Raila for them to oppose the presidential ambitions of Deputy President William Ruto on grounds that he lacks sufficient integrity to lead the country.
Joho says on instructions of Mr Odinga, he will do everything within his means to ensure Ruto does not win 2022 presidential election
"If Raila says we go right we shall all go right and if he says we go left we have all to go left. He (Raila) has told us to support Uhuru and oppose Ruto's presidential bid that is exactly what we are doing," Joho told Butala residents, Busia County.
He added, "I am extremely against the presidential bid of Ruto, this country cannot be led by someone like Ruto because of his bad integrity."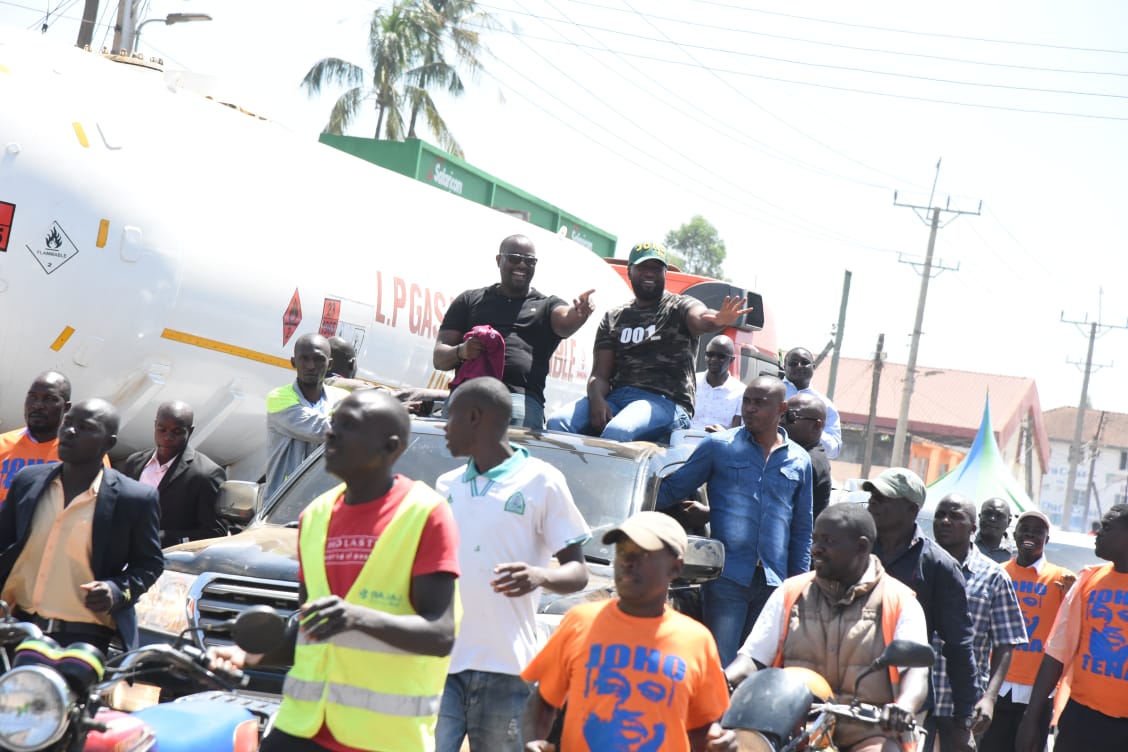 The Mombasa governor lauded the elevation of Cabinet Secretary for Interior and Coordination Fred Matiang'i. According to Joho, the appointment of Matiang'i to oversee government programmes will help every region to get development.
He said DP Ruto was only moving to regions where some politicians are friendly to him to launch projects and deny those areas that are hostile to him.
"I am ready to welcome Matiang'i whenever he comes to Mombasa to oversee projects because he is not interested in politics but advancing development agenda of the Uhuru's government," said Joho.
The ODM Deputy Party Leader told residents of Busia to prepare for the referendum and noted that he would like to see Ruto oppose it so that he can be defeated.
"There is a strong team that is ready to campaign for the change of the constitution and I am telling Ruto to dare oppose the referendum, we shall put him where he belongs," said Joho.