A Ugandan has threatened to drag President Museveni to courts of law if he dares refuse to stand again in the 2021 presidential elections.
Museveni has been President of Uganda since 1986 after he was involved in rebellions that toppled notorious Ugandan leaders Idi Amin and Milton Obote before capturing power in the 80s.
This revelation was made public on Friday while Museveni commissioned a multibillion seeds processing and packaging factory in Koro Sub County, Omoro District.
Tony Okello, the director of Equator Seeds, begun by thanking the president for bringing peace that has enabled investment in war-ravaged Northern Uganda.
Okello told the president that he is among Ugandans who will sue him in case he dares tries to step aside in 2021.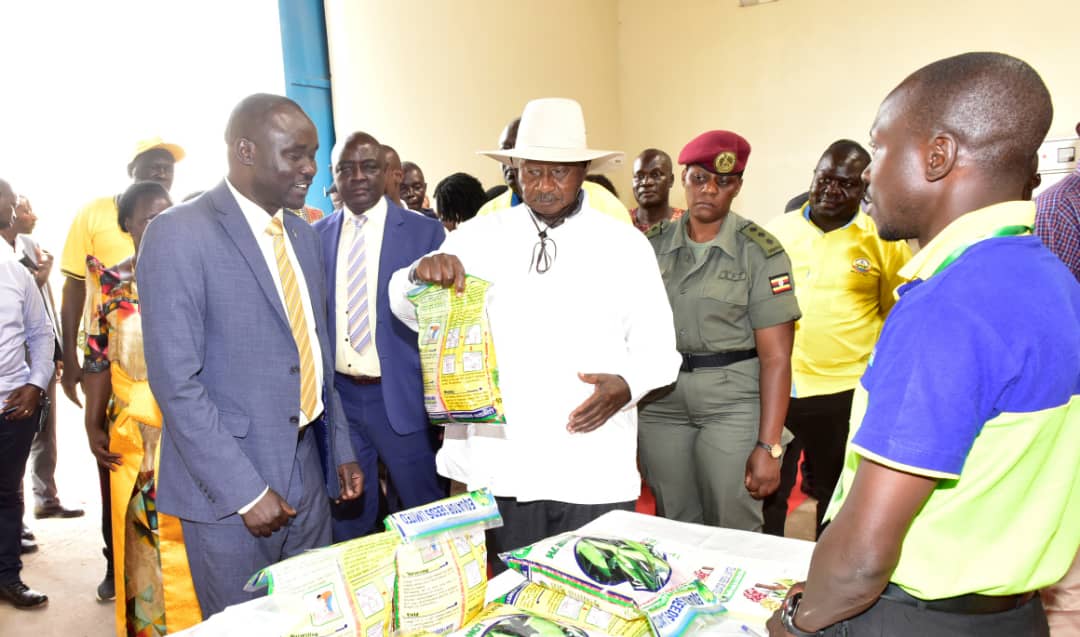 Tony Okello, the director of Equator Seeds with President Museveni during the commissioning of his factory
According to Okello, Uganda still needs his expertise and he must contest come 2021 or face prosecution for failure to do so.
"We are committed to support the farmers and lay a big foundation in farming in the region but we still need you around. Please don't disappoint us in 2021" Okello pleaded with the president.
The president did not give Okello a clear response. In his speech, Museveni urged farmers in Northern Uganda to grow cereals like maize, soya beans and rice on large acreage to supply the newly commissioned Equator Seeds factory in Koro Sub County, Omoro district.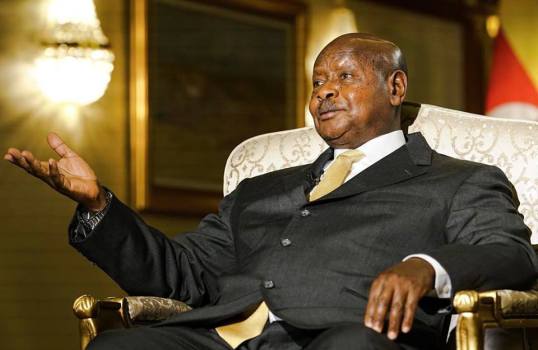 The Equator Seeds factory is one of the leading seeds company in Uganda engaged in production, processing and marketing of hybrid quality seeds.
The new factory in Koro has capacity to process and package 7,000 tonnes of seeds per day.
Museveni said that they will be able to improve their livelihood if they grow cereals on large scale.
He also urged Equator seeds to support local farmers by buying seeds from them.
Equator seeds now has seven factories across the country which includes newly commissioned Koro, Namanve, Kiryandongo, Masindi and Oyam among others.