Controller of Budget has released a report of  County Governments  which performed dismally at allocating funds for development projects.
Garissa, Baringo, Meru, Machakos, Marsabit, Mombasa and Nyandarua counties spent the bulk of their budget allocation to recurrent expenditure, leaving nothing for development projects during the first quarter of the year 2018/2019.
This is according to the County Governments Budget Implementation Review Report for the year 2018/2019.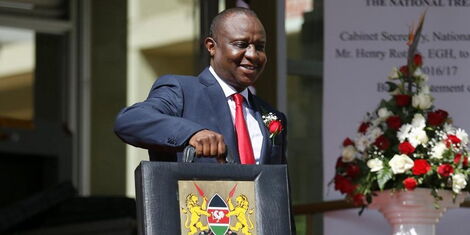 The budget allocation report indicated that out of the Kshs50.9 billion allocated to all counties, only Kshs3.5 billion was channelled towards development projects.
Other counties like Kiambu and Kakamega also performed dismally, allocating just one per cent towards developments in the regions.
The controller of budget revealed that in most regions, county representatives and members of staff allocated huge sums of money towards foreign trips and hefty allowances.