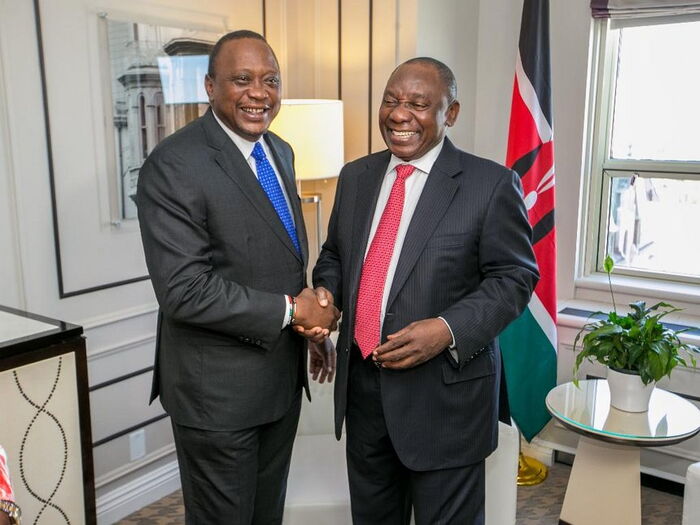 They say that a good neighbor is one who is always there for you during your time of need. South Africa and Germany have indeed proven to be good neigbours to Kenya following the deadly Dusit attack that left 14 people dead.
The South African and German governments have condemned the attack in the strongest terms possible.
In separate statements, the two states said though none of their citizens were reported to have been injured or killed, they stand in solidarity with all Kenyans.
"On behalf of the government and the people of South Africa, we send a message of support to the government and the people of Kenya," a statement from Khusela Diko, Spokesperson to the President said on Wednesday.
They also sent messages of condolences to the bereaved and wished speedy recovery for those injured during the attack at 14 Riverside.
The South African commission in Nairobi said they are still monitoring the situation and interacting with authorities.
On its part, the German embassy in Kenya said: "We are appalled and deeply saddened by Riverside attack. We condemn this act of violence in the strongest terms and offer our deep condolences to the families of victims and all affected. Germany stands by Kenya in its fight against radicalisation and terrorism."
This comes even as Kenya's head of State President Uhuru Kenyatta vowed to track down and punish all those involved in the 14 Riverside Dusit complex terrorist attack on Tuesday afternoon.
Speaking at State House, Nairobi after the completion of the security operation at 14 Riverside area, President Kenyatta sought to assure Kenyans that the country is safe and that security in the country is tight saying that they have dealt with the threat decisively.
While confirming 14 lives were lost during the attack, the Head of State affirmed his war on terror saying that Kenya will not relent in the fight against such elements.
"We will seek out every person that was involved in the funding, planning and execution of this heinous act. We will pursue relentlessly wherever they will be until they are held to account," he assured.