Its hard to imagine that after all the hustle to study hard at the primary level and finally managing to sit the final exam which was recorded with the toughest security this year then managing to excel well, that there are still hurdles determined to prevent the many of the candidates from proceeding with their dream to High School.
Rael Onyango, who scored 376 marks in the Kenya Certificate of Primary Education (KCPE) exams, was turned away from Kolanya Girl's High School in Busia after she failed to report with school fees and other requirements.
On January 10, Rael and her mother reported to school with a metal box given to them by a good samaritan, containing only two items, a bra, and bar soap.
Furthermore, she was dressed in her former primary school uniform hoping to persuade the headteacher who politely turned them away.
Speaking to journalists, Rael revealed that she has ambitions of becoming an Engineer and hopes to be a great motivational speaker as well.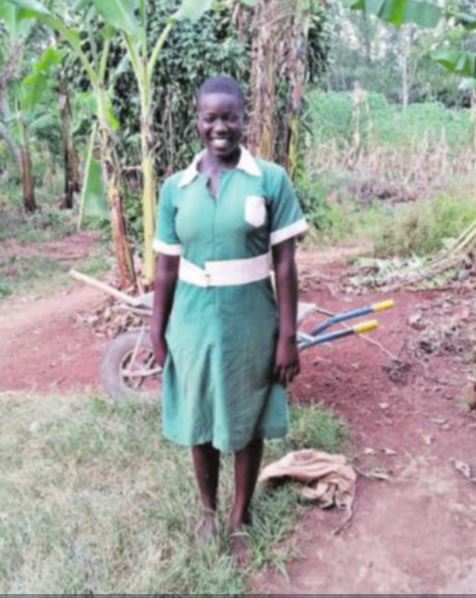 "I really hope i can go to school and sharpen my skills", she stated. Sadly she revealed efforts to get help from her county only earned her sympathies.
Her mother, Beatrice Nabwire, was unable to raise Ksh 53, 534 needed for school fees and about Ksh 30,000 for other requirements.
Though hope has been dimming as the form one deadline approaches, Rael has been reading motivational books which have kept her keep her dreams alive.