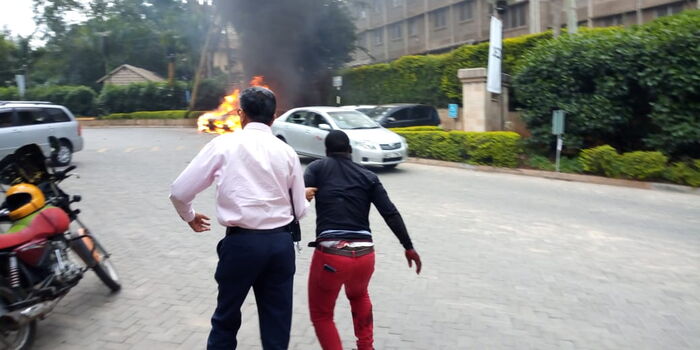 Three people were confirmed dead in the 14 Riverside Drive attack in Westlands on Tuesday.Police have quelled the fire and people are being evacuated.
State House has issued a warning to all Kenyans hours after a suspected terror attack occurred at Dusit D2 Hotel at 14 Riverside Drive.
In a message titled "Do not share or from the attack clips or messaging", State House cautioned Kenyans against sharing the videos, messages and images from the scene.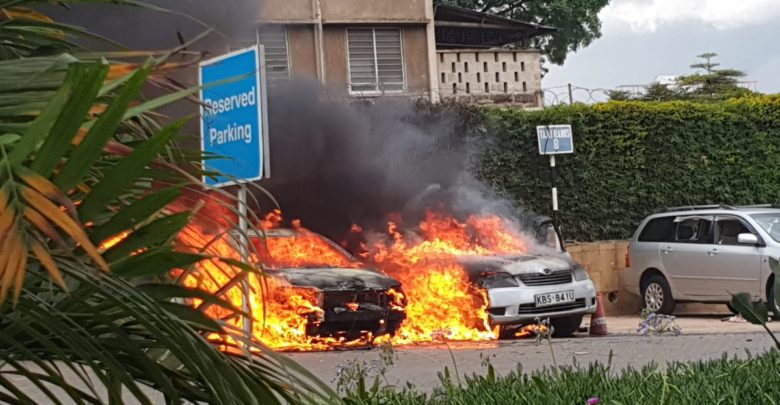 "Fellow Kenyans, please do not share clips of the attack at Riverside, or terrifying messages. It aids those behind such atrocities. God bless Kenya," State House cautioned.
On its part, the National Police Service (NPS) cautioned Kenyans against sharing unverified information.
"Please utilise this channel for all official information and refrain from re-tweeting unconfirmed news," the NPS warned.
Police also asked those receiving any information to relay the information through the number 0722839978 belonging to Musa Yego, the Head of Flying Squad.
"You can also use this number 0721141282 belonging to Mr. Philip Ndolo. Thank you," the statement read.
NPS also indicated that the National Police specialised units are on site at 14 Riverside Drive to engage the attackers.
"We are aware that armed criminals are holding up in the hotel and specialist forces are now currently flushing them out," the police stated.