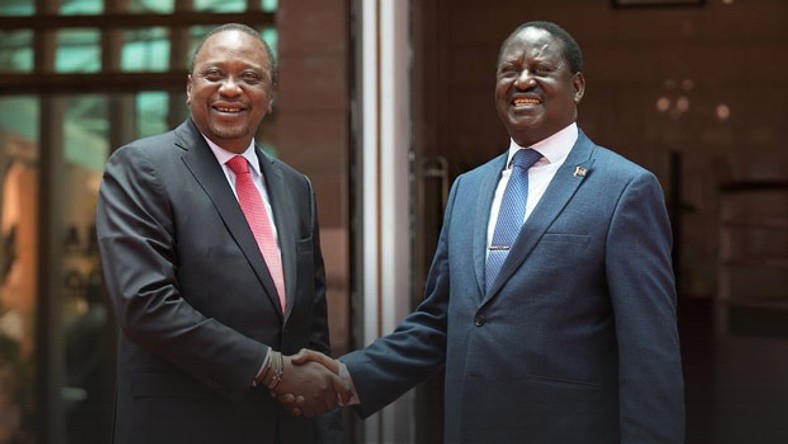 Last year March 9  Kenyans witnessed a historic deal between President Uhuru Kenyatta and ODM leader Raila Odinga,  well this could soon become a public holiday to celebrate the duo's handshake deal .
This is after the Elders Association made the proposal to amend the Public Holidays Act to include the special day when Kenya's leading politicians burred the handshake and decided to pursue peace.
Martin Kenyanjui from the Elders Association, said March 9 was a historic day in the country's search for unity.
"God has answered our prayers through the March 9, 2018 handshake between the President and former Prime Minister, the tension and uncertainty that existed came to an end."
"We'll even go further asking that the ninth day of March be declared a public holiday. The unity day is when all of us should invade streets with festivities and celebrate this famous historic day," Kenyanjui told journalists in Nairobi.
The group added their voice to the ongoing political debate on the political implications of the handshake deal.
They urged politicians to support President Kenyatta and Odinga build national unity under the Build Bridges Initiative and shun talk of 2022 presidential campaigns.
The proposal to include Unity Day in the list of public holiday comes at a time when the Ministry of Interior is undertaking reforms in the Public Holidays Act which guides how public and national holidays should be celebrated.
The Minister of Interior, also has powers to gazette certain days to be public holidays.