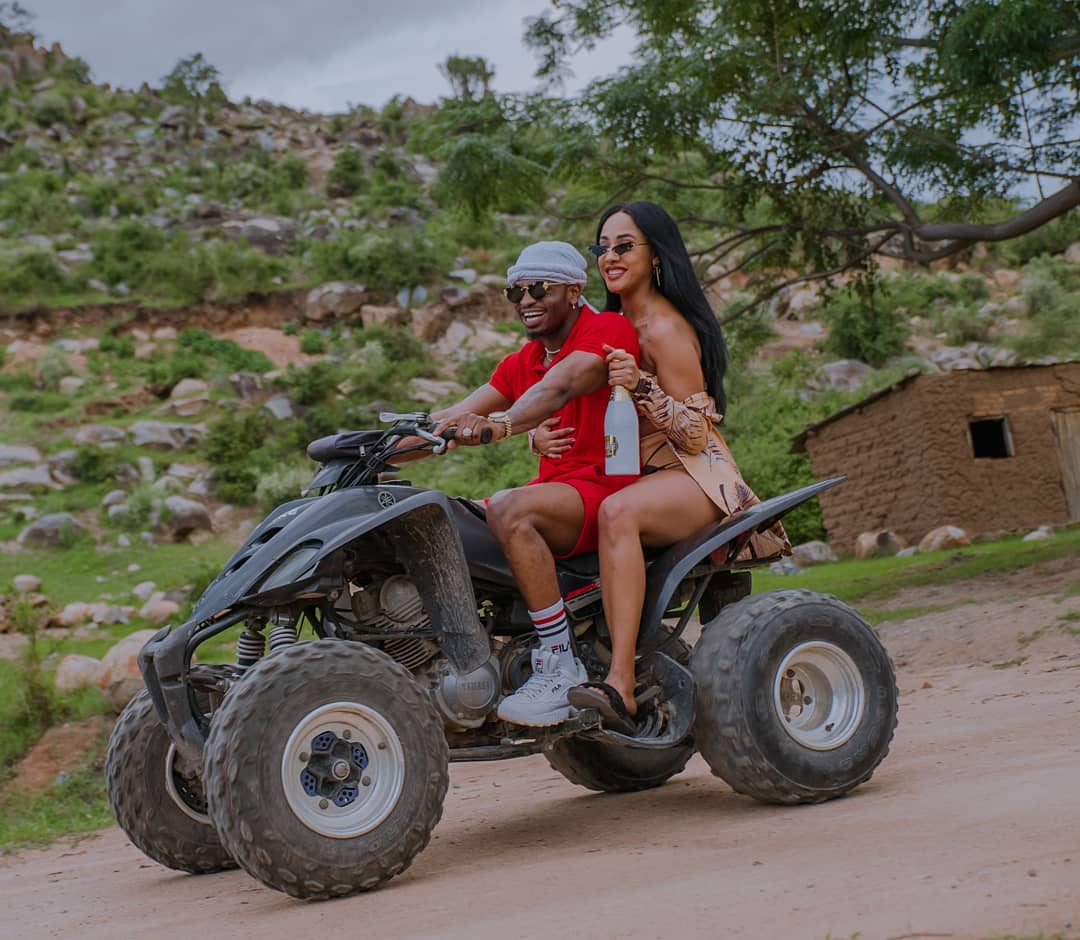 The father of three who is completely taken by his gorgeous bae, Tanasha Donna left people in shock after showing off his tattoo which bars the beauty's name.Scrolling through Instagram, It was  spotted the very conspicuous ink among the musician's many other works of art.
The last time he was this in love was when the crooner dated Zari but even then, he was not too whipped to have her name plastered on his skin.
Diamond was even caught doing his girl's hair and as you guessed it, the singer cares less about the world's opinion. For the first time in a long time, he is ready to settle down and leave behind his cheating ways.
While with Hamisa Mobetto, he would hide their love affair and end up making headlines for all the wrong reasons.
View this post on Instagram
Now, all he does is walk hand in hand with his soulmate as he floods the internet with intimate photos of the happy couple.