Ugandan activist and research fellow Dr Stella Nyanzi has finally lost her job at one of the most finest Universities in Uganda, Makerere University following a massive reshuffle that just happened at the University.
About 45 senior staff were fired from the university following various indiscipline cases.
According to the vice chancellor  Prof Barnabas Nawangwe, most of these staff went against university rules and absconded their duties  over five years and others were involved in sexual harassment cases.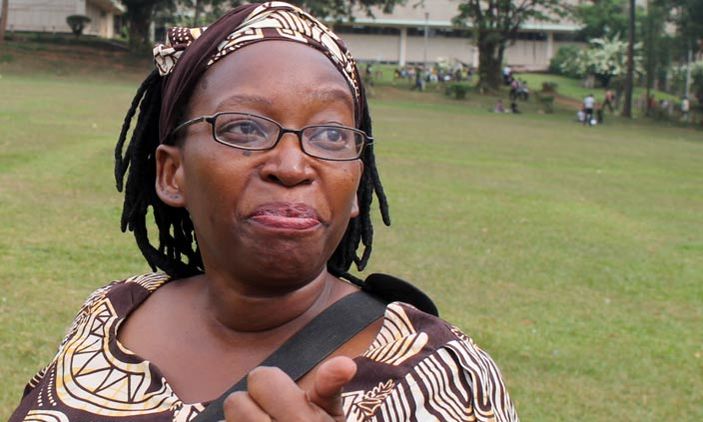 Dr Nyanzi, who has been on the wrong side of the law and is currently in remand at Luzira Prison,tella  facing charges of cyber harassment and offensive communication against President Yoweri Museveni.
She was on December 19 further remanded and is likely to spend Christmas in police custody after she objected to the charges of alleged cyber on grounds that they are defective and cannot stand.
Dr Swizen Kyomuhendo, a lecturer in School of Social Sciences, was also been dismissed.
Dr Kyomuhendo got in trouble after a story run on local TV early this year implicating him for trying to sleep with his student in exchange for marks
He was, however, cleared of any charges by court.