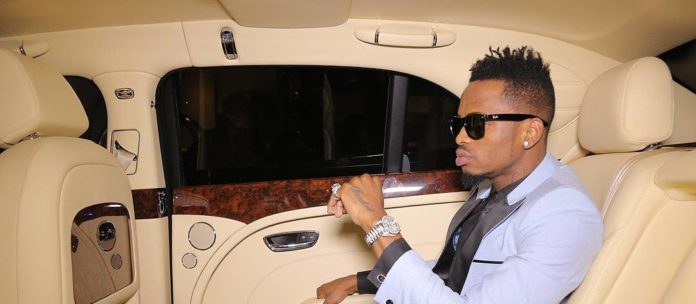 The singer revealed he will soon start constructing a house on his land in Kenya.
It is understood that  the singer own a piece of land in Kenya which was given to him as a gift by one of his Kenyan clients during his previous visits. Diamond revealed he was excited with the idea of setting a home in Kenya because Kenyans will soon be his in-laws after his alleged wedding with NRG radio presenter Tanasha Donnah.
"As I always say Kenya is my second home. I have a piece of land here and now am about to start building a house. I will let you know which company will be dealing with the construction. I will be living here because very soon I will be marrying a Kenyan girl." Diamond revealed.
These, the Mwanza hitmaker revealed in a press conference held in Nairobi, Kenya on Friday, December 21, just moments after arriving for the much anticipated Wasafi Festival. His statement however rubbed a cross section of Tanzanians the wrong way as they claimed he was losing it all by building a house in a neighbouring country instead of his home country.