Big officials in Kenya lately have been falling in the most embarrassing ways all because of greed that is later hunting them after manipulating money into their pockets.
The trial of 14 people, among them former Kenya Power managing directors Ben Chumo and Ken Tarus began Monday, the prosecution saying it will show how they hatched the plan to defraud the company.
In the opening statement before Senior Principal Magistrate Felix Kombo, Director of Public Prosecutions Senior Assistant Alexander Muteti said all the accused persons acted with the common intention of defrauding KP.
He said they later tried to cover their tracks by filing a civil suit, which the company ended up paying for.
Mr Muteti said due diligence on a contract between KP and Muwa Trading Company Ltd was not conducted properly, thus the power firm ended up with faulty transformers.
They were were kept lying at the yard for more than a year yet payments had been made.
He added that the former KP management team flouted the law on public procurement and thus members should be individually and jointly held to account.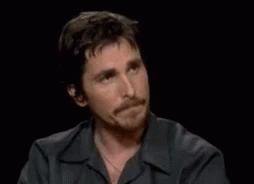 The statement was objected by defence lawyers led by Moses Kurgat, Harrison Kinyanjui, Migos Ogamba, Kiraithe Wandugi and Assa Nyakundi, but Mr Kombo overruled them saying it does not prejudice the accused persons.
Mr Muteti said the prosecution will call a total of 45 witnesses.
According to the prosecution, some 327 transformers supplied by Muwa were found to be faulty and had to be repaired, and that KP did not benefit from the warranty despite the massive failure.
Upon the cancellation of the tender, Muwa sued KP but the suit, according to the prosecution, was compromised at the appellate stage, and hence the matter was settled out of court.
The prosecution alleges that details of the negotiations were not spelt out in the recording.
The prosecution further said the MDs, together with the general manager corporate and company secretary agreed to pay Sh11.3 million plus a further $326,554 on account of liquidated performance. KP was also compelled to pay another amount on accrued interest.
The hearing continues on Tuesday.