Terrorists are heartless criminals that threaten the peace of so many nations. This has seen a great number of Kenya Defence Forces deployed in Somalia to aid in protecting citizens from the Alshabaab terror.So many Forces are also trailing the alshabaab moves including the US military.
According to some good news the US military has revealed they have killed eight members of the Alshabaab extremist group in Gandarshe area, in Somalia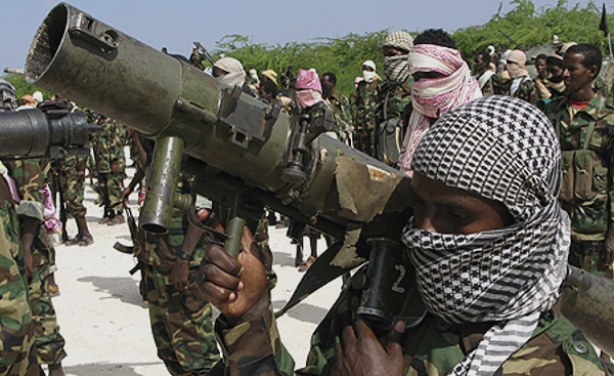 The US Africa Command statement said the airstrike occurred on Saturday near Gandarshe, a community outside Mogadishu. The statement said no civilians were involved.
The statement revealed the US is committed to preventing the terror group from taking advantage of safe havens from which they can build capacity and attack the people of Somalia.
"The desired end state in East Africa is one in which terrorist organisations cannot destabilize Somalia and its neighbouring states, nor threaten the interests of the US and its international allies in the region."
The strike came a week after US troops were involved with a "self-defense airstrike" outside Somalia's capital in Basra area after partner forces were attacked.
The US military has carried out 40 airstrikes this year against the Al-Qaeda-linked Al-Shabab, Africa's most active Islamic extremist group which controls parts of rural southern and central Somalia and continues to stage deadly attacks in Mogadishu and other cities.
The airstrikes have picked up dramatically since President Donald Trump took office and approved expanded military operations in the Horn of Africa nation.
Airstrikes also target a small presence of fighters linked to the Islamic State group.US hit an Al-Shabaab target in Lebede area on November 30 killing nine suspected militants.
It came in the wake of sustained attacks on the militants' hideouts that has degraded their capabilities in the past days.On November 20, seven extremists were killed in Quy Cad, Mudug region, central Somalia.
The US said the strike destroyed a couple of the group's assets.Another strike on the militants in Haradere area on November 21 killed six of them.
The precision airstrike was conducted in coordination with and in support of the Federal Government of Somalia in its effort to degrade the Al-Qaeda branch in Somalia beside disrupting the group's ability to plan future attacks in Somalia and neighbouring countries.