Societal values depends with the members of the society and how strongly they believe in them. Sometimes contrast of opinions can really get messy if an idea crosses with these values resulting into tragic actions that may violate human rights
This is why LGBT+ refugees in Kenya's remote Kakuma camp are being moved to safe houses in Nairobi after they were attacked when protesting for greater protection, the United Nations said on Thursday.
The refugees said they were assaulted by locals and fellow refugees outside the U.N. refugee agency (UNHCR) office while protesting about rising homophobic attacks in recent months where LGBT+ members were beaten and their shelters set alight.
The latest attack happened on Tuesday in sprawling Kakuma camp in Kenya's northwestern Turkana county, home to at least 180,000 refugees from more than 10 countries.
The refugees said they were beaten with wooden sticks and iron bars and about 20 people were injured. Pictures and videos shared with the Thomson Reuters Foundation showed them in torn, bloodied clothing with swollen faces and bandaged limbs.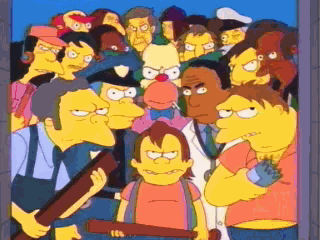 Sexual minorities face widespread discrimination in Kenya and many other parts of Africa, where about 33 nations out of 54 criminalise same-sex relations, according to the International Lesbian, Gay, Bisexual, Trans and Intersex Association (ILGA).
"While UNHCR has undertaken great effort, together with the Kenyan government and partners, the Kakuma context does not provide a safe environment for LGBTI refugees and asylum-seekers," said a UNHCR spokeswoman.
Do you agree with this insecurity allegations?
"UNHCR believes that the LGBTI refugees who were involved in this incident would be better protected outside Kakuma. The necessary measures have been taken to facilitate their removal."
About 20 of 170 LGBT+ refugees in Kakuma were being shifted to safe houses in the capital on Thursday, with another 150 at-risk refugees to move by month's end, she said.
The spokeswoman said it was a permanent relocation.