Former military intelligence office, Mr Twalib Mbarak has delivered a stinging appraisal of the status of corruption in the country, with a stern warning for the lords of graft to change their ways or be ready for the consequences in strict compliance of the law.
Mr Mbarak, who has been nominated to fill the position of the chief executive officer of the Ethics and Anti-Corruption Commission (EACC), declared it an institutional that is "wobbling". He added that it will take time to infuse sanity and that this will only be through the support of all.
Declaring that he was fully aware of what awaited him, should he be confirmed for the job, the nominee promised to lead his team from the front and be fair to all citizens.
The Ethics and Anti-Corruption Commission CEO nominee Mbarak Twalib has vowed to resign if anyone attempts to interfere with his work. Appearing before Justice & Legal Affairs Committee (JLAC),The former military intelligence officer pledged to ensure war on corruption was won. pic.twitter.com/naGSArdMXc

— Stanley Sugut (@StanleySugut) December 14, 2018
"I have the skin of a rhino because I started taking risks at an early age. I know exactly what I am getting myself into. I have no fear because at my age. Fear is finally running down," the 53-year-old said when the National Assembly Committee on Justice and Legal affairs vetted him on Friday.
"Nobody will scare me and I will not take orders to subvert justice from any quarter. The Constitution provides that the EACC is only answerable to Parliament, no other authority," he said even as he pitched for multi-agency strategies to end the vice.
"Should I be confirmed, everything will start with me. I will be an example to my team. I will lead from the front because as a CEO. If I wobble, the institution will wobble and everything will go wrong."
Mr Mbarak, who is the Security and Integrity Manager at the Kenya Electricity Generating Company (KenGen), further said rampant corruption is threatening national security.
As such, he declared that he will take his appointment with new zeal, which will take the anti-graft war a notch higher.
"I know there will be setbacks. I know the honeymoon will be short-lived but it is said that when baboons are destroying crops on the farm, just kill the biggest baboon and the rest will run away," he said, hinting at the possibility of going for what he described as high value targets in the corruption chain.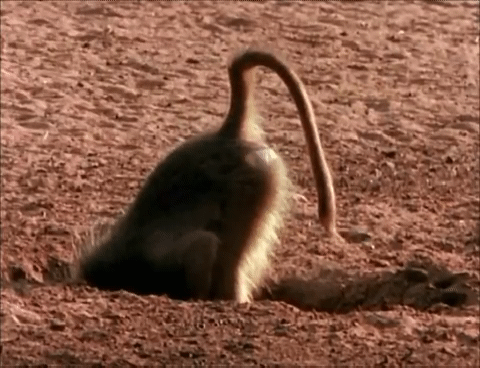 "There had been fear of the so-called powerful people until the Directorate of Criminal Investigations called their bluff. The DCI has a man in charge who has shown the country that no one is above the law. He doesn't fear arresting people. If I am confirmed I will borrow the leaf."