Sadly news was received yesterday that Former Kilifi deputy governor Kennedy Kamto had been shot dead by unknown gunmen at his residence in Nyali, Mombasa.
After conducting an autopsy,pathologists removed two bullets from the body of Kilifi deputy governor Kennedy Kamto on Thursday.
A source privy to the postmortem said one bullet went through Kamto's chest into his heart, killing him. The other bullet was retrieved from the left leg.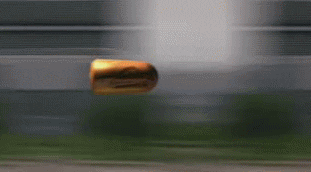 The 1-hour autopsy was spearheaded by chief government pathologist Johansen Oduor.
Kamto's body will be moved to Aga Khan Hospital mortuary awaiting burial on December 20.
Following the incident, human rights group MUHURI has called for an overhaul of top police commanders in Mombasa.
"Crime has moved from Likoni to Kisauni and now to Nyali. Police must be serious with their work," MUHURI' quick response officer Francis Auma said.
Auma said Kamto's killers must be brought to book or else many people will continue to die in hands of gangs.
Investigations surrounding the murder have begun with officials highly guarding the proceedings.The investigations, which have been taken over by top security personnel, are being conducted with a high level of secrecy.
Mombasa county commissioner Evans Achoki refused to comment on the progress of investigations saying the matter was taken over by his seniors.It is beyond us he said.
Regional Coordinator Bernard Lemparamai said that among other things being investigated is the motive of the killers.
"The investigations take long," he said without divulging more information.
Former Kilifi Deputy Governor Kenneth Kamto visited at least two places in the upmarket Nyali before he was shot dead inside his house by a gang of three men in masks.
The visits are part of what homicide detectives from Nairobi will try to unravel on the politician's death.
Coast regional police commander Noah Mwivanda said though local detectives were investigating the murder, the homicide team is set to take over the investigations.
"Homicide cases sometimes take time because we are involving scientific approaches like DNA tests, among a raft of other technical investigations. We have asked for a homicide squad from Nairobi to take over so that they can scientifically establish those who took part in the killing and how the murder was planned and executed," he said.