In Kenya, appointment to public office through a political process is a poisoned chalice.
Rarely do you get into office and leave happily. Many who genuinely wanted to serve the people of Kenya have wrecked their careers because of the intrigues that visited them soon after they signed below the dotted line to accept the appointment.
Rent seekers, influence peddlers, tenderpreneurs will be on your case and the political class – particularly the appointing authority will have their expectations of you. Your hands are tied and you could easily find yourself without a job if you are not very careful. As a result, public institutions have been swamped by scandal after scandal —from the IEBC to the Kenya Pipeline.
It is not clear who is fighting who, but if you really look closely, the political class particularly the 'effective' appointing authority would not be too far away from the wars. The 'effective' appointing authority would have to be either the president or his deputy or whichever politician presented your name which in this case would also include Raila Odinga.
In the last few days, many senior managers have fallen to boardroom intrigues and explosive scandals and now it happened that a good number of them have been Kalenjins. There have been all manner of theories – conspiracist or otherwise, forwarded as to why exactly these Kalenjins have been targeted. Senior Kalenjin managers at Kenya Power, the Kenya Pipeline Corporation, Kenyatta National Hospital, NSSF, NHIF and the NCPB, among others have had dramatic exits from their senior positions in the last few months.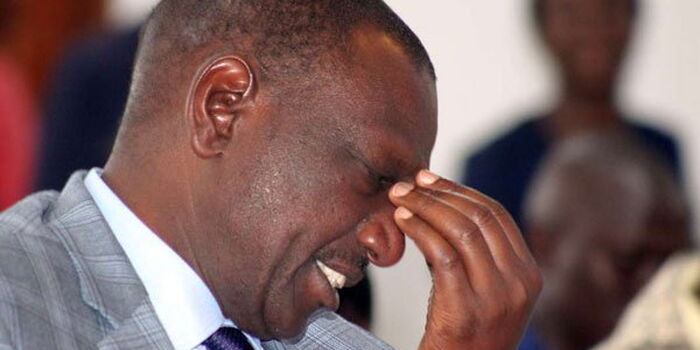 There are those who opine that these Kalenjins were targeted as part of the wider drive to contain Deputy President William Ruto's 2022 ambitions.
If indeed the CEOs that have been profiled and paraded in courts happened to be Kalenjins, then they may only be victims of a diminishing political patron — at least as far as the influence in the corridors of power is concerned.
It so happens that their perceived patron is one Ruto, who has many powerful enemies keen to clip his political wings. His enemies will stop at nothing to ensure he will not ascend to the top seat and then these CEOs were therefore mere pawns in a cataclysmic war that may not even end when the election of 2022 is behind us.