Kenyan musician and producer Kagwe Mungai has landed an international job with one of the finnest brews globally.
Kagwe is the newly appointed Brand Ambassador of Ciroc Vodka in Kenya.
Taking to his instagram account Kagwe was excited to announce his new appoint with caption:"Big things are happening People. Introducing the newest addition to the Ciroc family. #KangweMungaiXCiroc #CirocBoy #CirocLifeKE" Wrote Kagwe Mungai.
Ciroc has had been associated with big names before, including WizKid who is also a Ciroc Ambassador to Africa as well as   Nigerian Superstar Singer and songwriter, Ayodeji Ibrahim Balogun, and now Kenyas Kagwe Mungai will have his name written in the same sheet as his famous predecessors.
Other Kenyans who have worked with the brand include fashion blogger Joy Kendi DJ and radio host, G-Money, who were also named as the ambassadors in a new marketing strategy dubbed Ciroc Glow.
CIROC, which is one of the most exclusive Vodka brand in the world is owned by American Rapper and Entrepreneur P Diddy.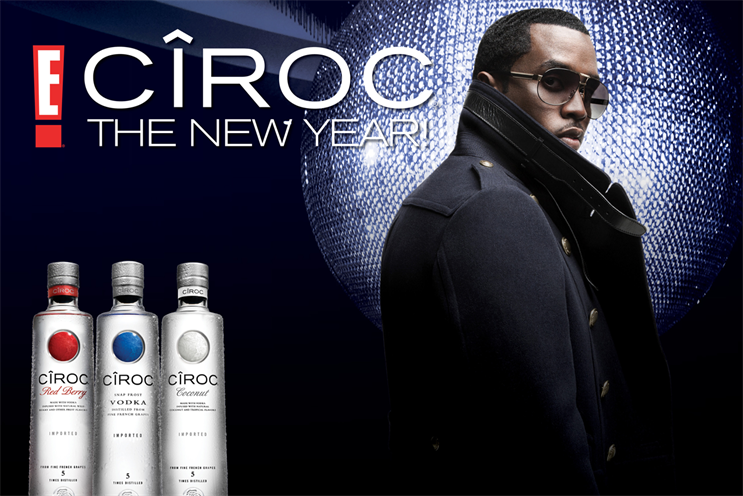 On July 31st, Wizkid shared a video in which he introduced himself as a brand ambassador for the vodka brand.
"Movement, my people. Starboy for Africa. Ciroc Boy. Officially. Don't do drugs, do Ciroc,"  Said Wizkid in the Video.
Ciroc was launched in 2003 by a British alcoholic beverages company based in London called Diageo. Diageo's brands include Smirnoff, Johnnie Walker, Baileys, Crown Royal, Tanqueray, Guinness and many more.
P Diddy played a key role in increasing Cîroc's revenues to 131 percent in the US. In exchange for a 50-50 split of the profits on Ciroc sales, he developed the branding and positioning for vodka.
South African entertainers Bonang Matheba and Cassper Nyovest have also been CIROC brand ambassadors in recent past.