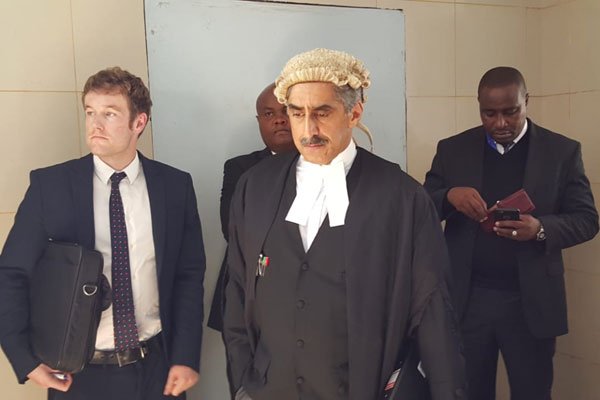 Shortly after being brought on board, DPP Noordin Haji's highly profiled foreign lawyer Queen's Counsel Khawar Qureshi on Thursday seen at the Milimani Law Courts in the trial of Deputy Chief Justice Philomena Mwilu.
Quereshi is handling prosecution against Mwilu.
The hearing of the case is currently going on.
Adorned in a short wig and black gown, the London-based lawyer could be seen mingling with other lawyers at the court premises.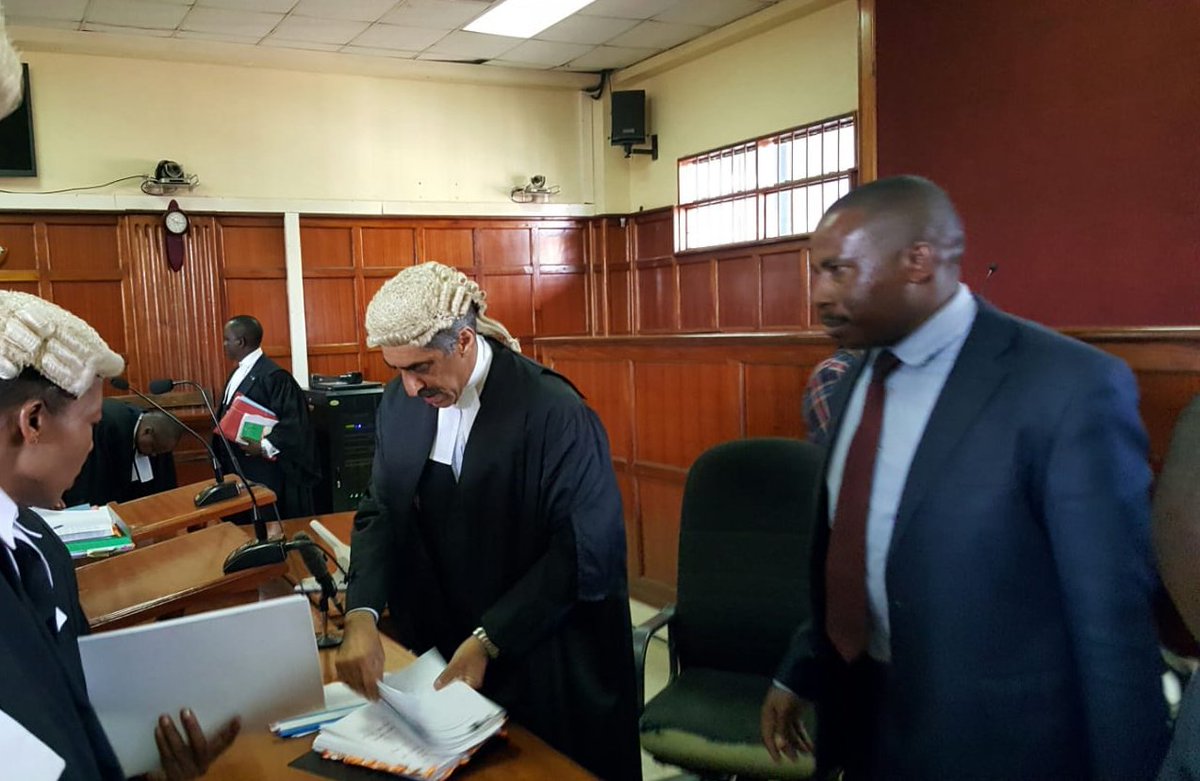 Qureshi is the special prosecutor in the case where the DCJ has been charged with abuse of office, failure to pay stamp tax, improperly obtaining Sh12 million from Imperial Bank, and obtaining security for a loan by false pretence.
A five-bench judge will hear an application by two organisations who sought to join a petition seeking to determine whether criminal charges should be brought against her.
A 5 judge bench of the high court is set to hear the case of Deputy Chief Justice Mwilu. London based lawyer, Khawar Qureshi is set to take over the prosecution of Mwilu#KTNNewsCentre pic.twitter.com/oiRafPIBZ2

— ktn (@KTNKenya) December 6, 2018
In October, High Court judge Chacha Mwita referred Mwilu's case to Chief Justice David Maraga asking him to empanel a bench of an uneven number of judges to hear and determine the matter.
Mwita said the petition raises substantial questions and due to its public importance, it is only fair it be heard by a benc.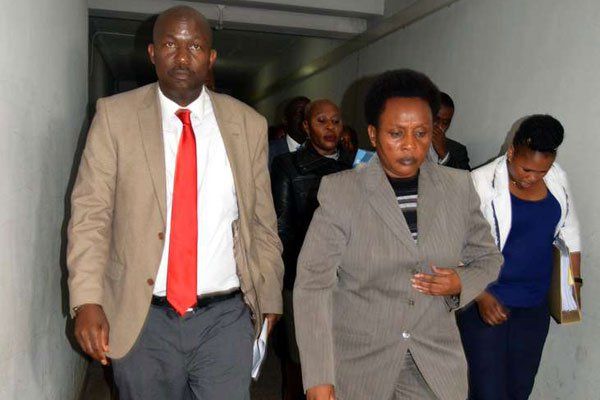 The DPP had earlier on explained the reasons as to why he opted for Queen's counsel, noting that none of the Kenyan senior counsels was ready to take up the case, citing its high proficiency.
Here is the video of the ongoing hearing of DCJ Philomena Mwilu's case with Queen's Counsel Khawar Qureshi present in the court.
— ODPP_KE (@ODPP_KE) December 6, 2018
DPP LEAD Prosecutor Khawar Qureshi makes first public appearance in the 5-bench case against DCJ Philomena Mwilu @ODPP_KE @DCI_Kenya#CofekCares #ConsumerAction #2018InReview https://t.co/OS37JGKU9L

— Consumers Federation of Kenya (Cofek) (@CofekRebranded) December 6, 2018