Justice may take the longest distance but eventually the truth finds its way amidst the dark. There are so many who have passed away but some how the court is still working to bring their offenders in custody in the battle against crime.
In the latest case,Burundi's former president Pierre Buyoya on Sunday denounced as politically motivated a warrant issued against him for his alleged role in the assassination of his country's first democratically elected leader.
Burundi's former President Pierre Buyoya has told the BBC that an arrest warrant issued for him is "a political manoeuvre to hide the difficulties" the current government is facing.
On Friday, Burundi issued an international arrest warrant against Buyoya, 11 former senior officials and five civilians close to him over the 1993 killing of Melchior Ndadaye.
"Everything indicates this is a simple political manipulation and another diversionary move aimed at burying painful, unresolved questions" on the crisis currently gripping the country, Buyoya said in a statement.
He and 16 other officials are accused of being behind the 1993 assassination of the country's first elected Hutu president.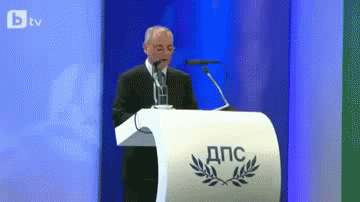 The killing of Melchior Ndadaye triggered a brutal ethnic civil war.
Buyoya, an ethnic Tutsi who is the African Union's special envoy to Mali, has told the BBC's Alou Diawara in Bamako that the move was "probably also a nod to the people in relation to the elections coming in 2020, especially to the Hutu population".
He said most of those on the list belonged to the Tutsi community "which means that this case is also perceived as an ethnic revenge".
"It is a very dangerous step that will break the whole rope that still binds the Burundian people."
The 69-year-old politician said his name had never come up in connection with the killing of Ndadaye in various inquiries and he did not fear being extradited.
Buyoya is currently the African Union's representative in Mali and a respected figure on the continent as well as overseas. A Tutsi, he came to power in 1987 with the help of Burundi's army.
He stepped down in 1993, when Ndadaye, a Hutu, was elected, but Ndadaye was killed just four months later in an attempted coup by hardline Tutsi soldiers.
That led to several years of civil war between the two ethnic groups, in which an estimated 300,000 people died.
Burundi is currently ruled by the Cndd-FDD party, an offshoot of the main Hutu rebel group.
News of the arrest warrants caused a stir in the Burundian capital Bujumbura, and opposition activists denounced what they said were the double standards in reviving this case.
Do you think the president will be successfully prosecuted?