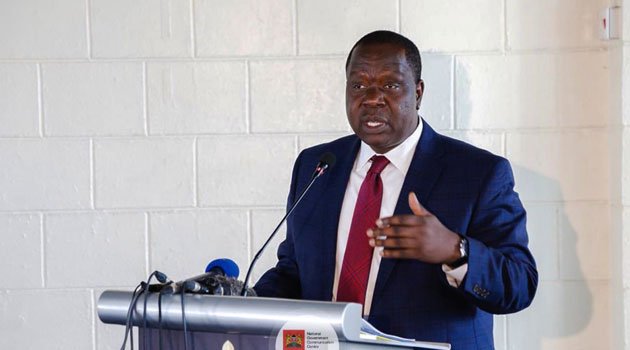 In September 2018 operations at the Central Firearms Bureau were grounded for close to three weeks after it emerged that a criminal syndicate has been assisting applicants to get licenses by manipulating the systems and by-passing available stringent rules.
On discovery of the criminal ring at the bureau , the government sent home all top officers at the bureau and started the process of replacing the management.
BREAKING NEWS!
CS Matiang'i disbands firearms licensing board, all licensed guns to be returned.
Interior CS Fred Matiangi further stated that his ministry was in the process of withdrawing all licensed guns with the aim of issuing new ones once a new board has been set up.

— Kenya Revolt HSC (@TheParrotKE) November 23, 2018
Interior Cabinet Secretary Fred Matiang'i  dissolved and reconstituted the Firearms Licensing Board in part of efforts geared at reforming the agency that has been faulted for failing to crack the whip on fake permit holders.
According to the Interior CS Fred Matiang'i, all civilian firearm holders must appear in person before the Firearms Licensing Board for mandatory vetting from December 17,  has said.
In a statement on Wednesday, Matiang'i said the board chaired by Charles Mwongera will begin a 90-day verification of all firearms certificates.
The firearms holders must also produce their weapons for review and certificates for authentication. Upon qualification, they will be issued with new smart licences.
The CS said the ministry is concerned by the procedural improprieties that have crept into the oversight of gun ownership and use by private citizens.
"Some lapses in the licensure of firearms dealers, civilian holders, and shooting range owners have led to the illegal possession, transfer, misuse, and trafficking of such weapons thereby posing major threats to national and regional security," he said.
"This dangerous trend has fuelled acts of terrorism, robbery with violence, carjacking, poaching, and cattle rustling among others."
Matiang'i said anyone possessing a firearm illegal must surrender it to the government within the 90-day moratorium, failure to which they will be met with the full force of law.
He further said any private citizen in possession of a firearm or ammunition without certification under the new regimen after the March 17, deadline, will be deemed to have acquired it illegally.
The crime is punishable by imprisonment and other penalties.
Matiangi should return the Ruaraka Land instead of speaking ignorantly about guns. Govt doesn't issue anyone with guns. It only issues you with gun licenses then you buy the guns with own money. So tomorrow if govt takes my driving license, I should return my car too? Puga!!

— Robert ALAI, HSC (@RobertAlai) November 23, 2018
Prohibited firearms range from automatic or semi-automatic self-loading military assault rifles to guns that fall outside the functioning cycle described in the Firearms Act.
They include G3, AK-47, M16 rifle, Uzi, Sterling-Patchett MK5, CZ Scorpion Evo 3, and MP5.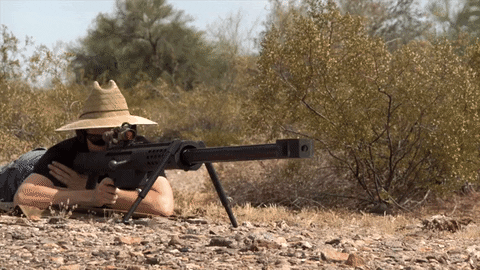 "All preferential certifications and special considerations that might have been accorded earlier for specific civilian firearms holders under whichever circumstances are hereby abrogated with an immediate effect," Matiang'i said.
He said only police officers under the National Police Service, Kenya Defence Forces, Kenya Wildlife Service  and members of other security agencies will be exempted from vetting.
Officers from the National Police Reservists will be vetted by Inspector General of Police Joseph Boinnet.
The board will also establish, maintain, and monitor a centralised electronic register of all private citizens holding firearms.