That N'Golo Kante's new was met with barely even the slightest surprise is a clear indication of his standing in English football.
This is one of the modern-day greats. Already, he has as many Premier League titles as some huge names, including Thierry Henry, Eden Hazard and the player whose throne many consider him the heir to, Claude Makelele.
Maurizio Sarri's decision to reinvent Kante, then, upon arriving at Chelsea this summer, seems an odd one.
Kante won both of his titles – and the World Cup this summer – as a defensive midfielder whose primary task was regaining possession and launching attacks through quick transitions of play. Few others in the game do this anything like as effectively as Kante.
Chelsea's new manager has brought a far more possession-heavy style of play to the club than his predecessor, Antonio Conte, or than the Leicester or France teams Kante won trophies with. With a 67.2 per cent share of possession, there is less need for Kante's ball-winning exploits.
However, Sarri's decision to call out Kante's positioning against Tottenham last week is baffling considering he is clearly being asked to play in a more advanced position these days. And as Heung-min Son so ruthlessly showed at Wembley, both Jorginho and the current Chelsea set-up have genuine defensive deficiencies, even if  they were unbeaten in the league up until that game.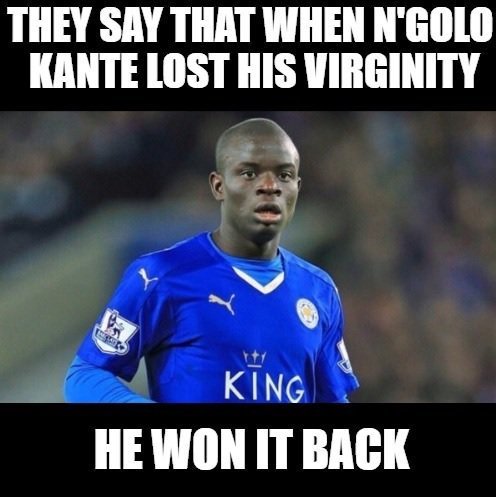 Chelsea have allowed their opponents 24 clear-cut chances this season, which is as many as struggling Huddersfield more than Watford and Leicester, and almost twice as many as Wolves.
It is no coincidence that this has happened since Kante's role has changed dramatically. The positions in which he is touching the ball are higher up the pitch and wider than in any of his previous seasons in England. His touches are also more concentrated in specific areas, while in his two title-winning seasons – 2015/16 and 2016/17 – his work was spread out over almost the entire pitch.