A postmortem examination report conducted at the Kenyatta University Funeral Home indicate that a police officer allegedly shot dead by a senior detective in Kiambu last Thursday died as a result of gunshot trauma.
Evanson Kipng'etich's postmortem examination report conducted  at the Kenyatta University Funeral Home indicated that he suffered fatal injuries. "As a result of my examination, I formed the opinion that the cause of death was chest injuries due to gunshot trauma from a high velocity firearm at close range," reads the report seen by The Standard.
Family, friends and relatives had gathered at the mortuary as they waited for the results of the examination. Chief Inspector Duncan Maina of the Directorate of Criminal Investigations headquarters, who was from an assignment in Mombasa, allegedly killed Kipng'etich near Thindigua policepost. Police reports indicate that Kipng'etich, in the company of another officer, had stopped Maina and demanded to inspect his vehicle.
Evans Rotich, a nephew of Kipng'etich, said they had gone to Woody Restaurant at 11.45pm, briefly met a friend before the three of them left. He said they went to a bar near the police post but left after 10 minutes when Kipng'etich said he needed to rest because he was manning KCSE examinations the next day. Rotich said a speeding car almost hit them as they walked to the station. "The driver stopped and we thought he knew us or wanted to apologise."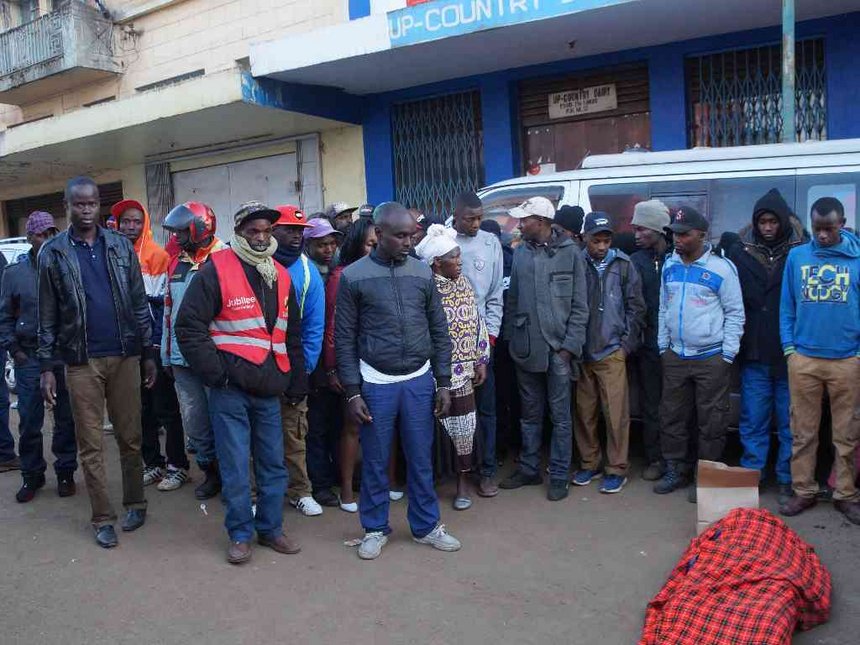 He said his uncle went to meet the driver and after a few minutes he heard two gunshots and Kipng'etich fell down. Scared, he hid inside a nearby building. After about 10 minutes he went to the scene only to find his uncle dead. He ran to the police quarters and woke up Kipng'etich's friend. Together they went to the station where they found Maina, who said he had gone to report the shooting.