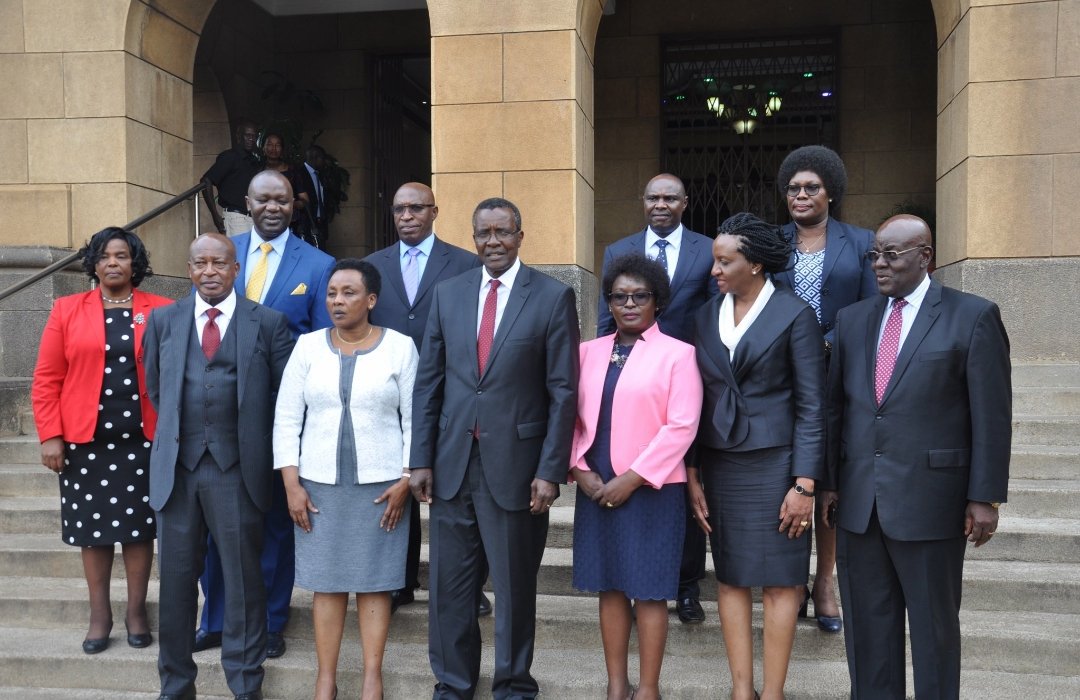 The Judicial Service Commission is still troubled over President Uhuru Kenyatta's delayed appointment of a senior judge to the commission. The President has not nominated Court of Appeal Judge Mohamed Warsame as a representative of the appellate court holding that he must be vetted by Parliament. JSC has been having only six instead of 11 members for close to a year causing a standstill between the judiciary and the executive.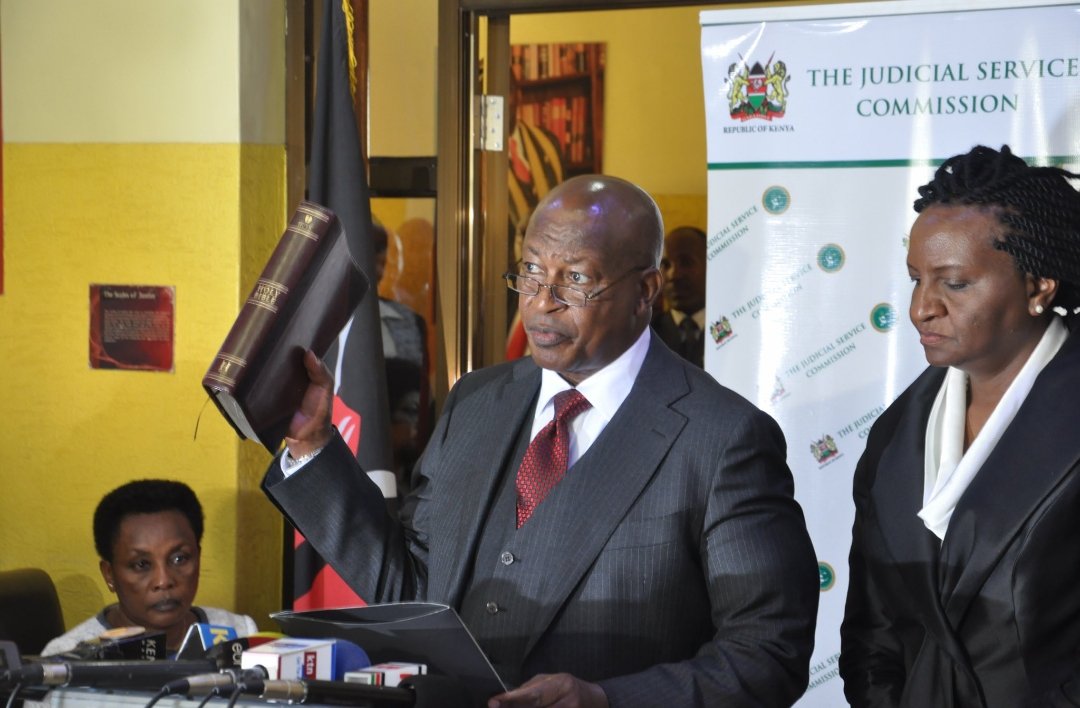 On Wednesday, Attorney Paul Kihara, former clerk of the National Assembly Patrick Gichohi, former Kenyatta University Vice-Chancellor Pro. Olive Mugenda and former Cabinet Secretary Felix Kosgey were sworn in to join JSC. The commission is now having 10 members and will serve without the eleventh person because of the pending appointment of Justice Warsame.
Amemba a Judicial Service Commision nímehítithirio úmúthí, aría mehítithirio ní hamwe na Múnene wa watho Paul Kihara, Prof. Olive Mugenda Felix koskei na Patrick gichohi. Múcirithania Mohammed Warsame ndanehítithio thutha wa kwaga kwamúrwo ni President Uhuru Kenyatta. pic.twitter.com/tI78z39PKZ

— IGANJO FM KENYA (@IganjoKE) November 21, 2018
Chief Justice David Maraga had maintained that he would not administer the oath for the other commissioners pending until President Kenyatta nominated Justice Warsame to JSC. According to The Standard, JSC deputy chairperson, Mercy Ndeche, raised an alarm over the President's stance saying that the commission was struggling to serve without all members.
Law Society of Kenya sues Attorney General Paul Kariuki over President Uhuru's failure to swear in Justice Mohammed Warsame to JSC.

— ON🇰🇪 (@O_NyangaiM) September 5, 2018
"We have been six, doing the work of 11. We are now 10. Our appeal is that the remaining commissioner is also sworn in. We are not operating at optimum when we have one less commissioner," remarked Ndeche.
https://twitter.com/Mdheere24/status/1065470648925876224