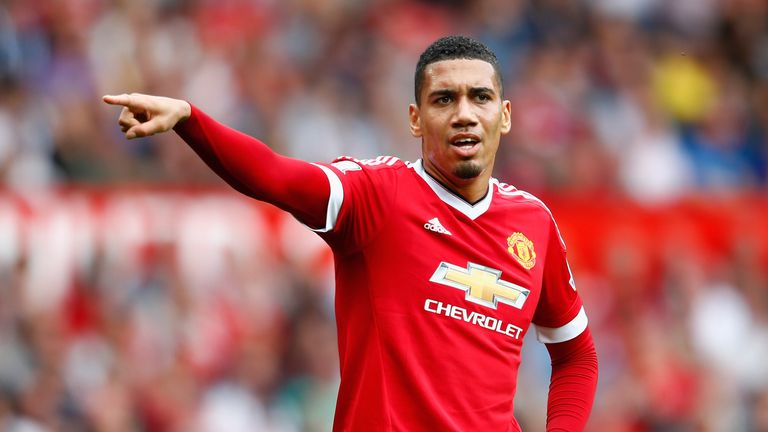 Manchester United have reportedly opened contract talks with Chris Smalling and are ready to offer him a bumper new deal.
The former Fulham defender is out of contract at the end of the season, although the Red Devils do have the option of triggering a one-year extension.
United are ready to hand Smalling a new three-year deal worth £120,000-a-week – a £40,000-a-week increase on his current contract – according to a report in the Daily Mail.
Smalling's long-term future at Old Trafford looked in danger at the start of the season, but Jose Mourinho has started playing him more regularly in recent months.
Mourinho has been in search of a new centre-back for some time now, and was looking to splash some serious cash on one in the summer transfer window.
Manchester United were linked with everyone from Diego Godin and Jerome Boateng to Premier League duo Toby Alderweireld and Harry Maguire.
But the Red Devils were continually priced out of deals, and it seems Manchester United – who have previously bankrolled Mourinho – were not prepared to hand him the extra cash to get the transfers over the line.
Mourinho will have tens of millions to spend in January despite the club's share price dropping.
The price on the New York Stock Exchange has dropped by nearly £7 a share to as low as £14.21 this week, it's lowest level since 2013.
United's owners however are relaxed about the decline and feel it reflects the general downturn in global markets rather than a problem with the club's finances.
Do you think the said deal is meant to prevent Chris Smalling from exiting Manchester United anytime soon?