Its all God's doing and 'Kazi ya Mungu haina Makosa'. Mary Kamanthe Mutua was all smiles when the 2018 KCPE results were announced despite the excruciating pain she is going through. The 15-year-old girl emerged as one of the top performers in public schools with 415 marks out of the possible 500 marks in Mombasa despite the fact that she was suffering from the debilitating effects of cancer.
Kamanthe has been going through a lot of pain but her endurance has ensured that she does not give up on her goals.As she sat for her 2018 KCPE, she was also coming to terms with the fact that her health was failing her although she had no idea exactly what was wrong with her body. She is really a strong girl.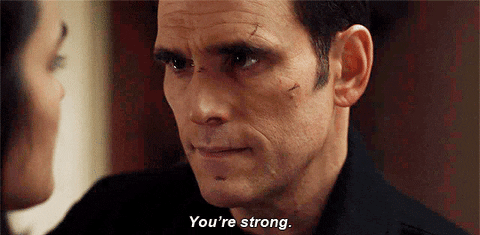 For her to keep her focused on the exam, her parents did not break the news that she had been diagnosed with bone cancer until she had completed her last paper.
The young girl had strange swelling in her left leg as well as persistent pain for several months, a condition she had come to terms with in the hope that it would go away after some time. However, when the pain became unbearable, her parents took her to hospital few weeks to the KCPE examinations.
"I took my daughter to Pandya Hospital and it was confirmed that she had bone cancer, which required urgent treatment. The doctors told me it could be done locally which would involve the amputation of her leg or alternatively she could be taken to India for a specialised treatment," said Kamanthe's father, Josephat Mwangani Mutua.
"After the doctor's diagnosis, I decided not to break the news to my daughter since this would have shattered her life affecting her performance in the examinations," added Mutua as he carried her daughter a shoulder high at Amani Primary School in Mikindani, Changamwe Constituency. "It was so painful for me to see my daughter limping to and fro as she went to sit her exams. When I couldn't take it anymore, I offered to carry her on my back for the three days," said Mutua.
He added that he requires Sh3 million for her daughter's specialised treatment in India. "I am a businessman but my little earning cannot enable me to cater for my daughter's treatment expenses," he added. Kamanthe says she wants to go to India for the specialised treatment so that she can come back on time to join Form One with the rest of students.
"I want to join my dream school Kenya Hill and actualize my dream to study law," said Kamanthe whose good results were her only ray of hope in her entire ordeal. Kamanthe's class teacher Richard Nduva said the girl has always been among the top pupils. "Mary has been showing a lot of resilience and my appeal is for well-wishers to come on board and support this talent in Mary," said Nduva.