Its unfortunate that after all the arrests being made in connection to exam heating and even attempted cheating that some students would still dare to cheat on the exams that have recorded one of the highest security in Kenyan exams.
Five Kenya Certificate of Secondary Education (KCSE) exam candidates at Maragua Muslim Girls Secondary School in Murang'a have been arrested after they were found with four phones in the examination room.
Confirming the incident today, Murang'a County Commissioner John Elungata said invigilators and supervisors will also be interrogated on the circumstances under which the phones found their way into the examination centre, adding they must have been culpable.
He said police have intensified the search for 22 other phones which are believed to be in the school.
Speaking to journalists at the school, the county commissioner said they are also investigating whether the incident has been happening since the KCSE exam started.
"Examinations are closely monitored and the security agents notified us after noting something fishy happening inside the examination room. There seems to be a plot between the students and the invigilators but the investigations will guide us on that," he said.
He revealed that the invigilators will be replaced.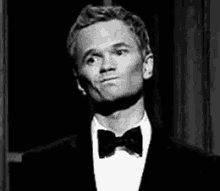 Among other items recovered at the school were the phones' charger boxes and a receipt.
According to a source, the students would take photos of the examination papers and send them to some other people who would then send back the answers.
The police officer guarding the exam centre detected unusual activity and notified the security bosses.
The suspects have been detained at Maragua Police Station for interrogations.
During this year's examinations, no mobile phones are allowed at exam centres apart from centre managers but they have their phones monitored.
The Ministry of Information Communication and Technology has also committed to apply artificial intelligence during the marking of suspect answer sheets to detect cheating. 
A detailed report by Knec on last year's cheating indicates that the results were cancelled because candidates were found with examination materials on their mobile phones.
The council also detected collusion which involved candidates producing identical responses in an examination and cited 64 centres where malpractices were detected.
Dr Kipsang said the Form Four test results will be released before December 25.
Do you believe the invigilators at Maragua girls were collaborating with the girls in stealing the exams?