Nearly half of Kenyan adults lack employment despite several years or months of job seeking. This especially affects youths who after failing to find jobs and settle get into criminal activities.
Should the Kenyan government be blamed for all these since it is responsible for creating employment opportunities for its citizens?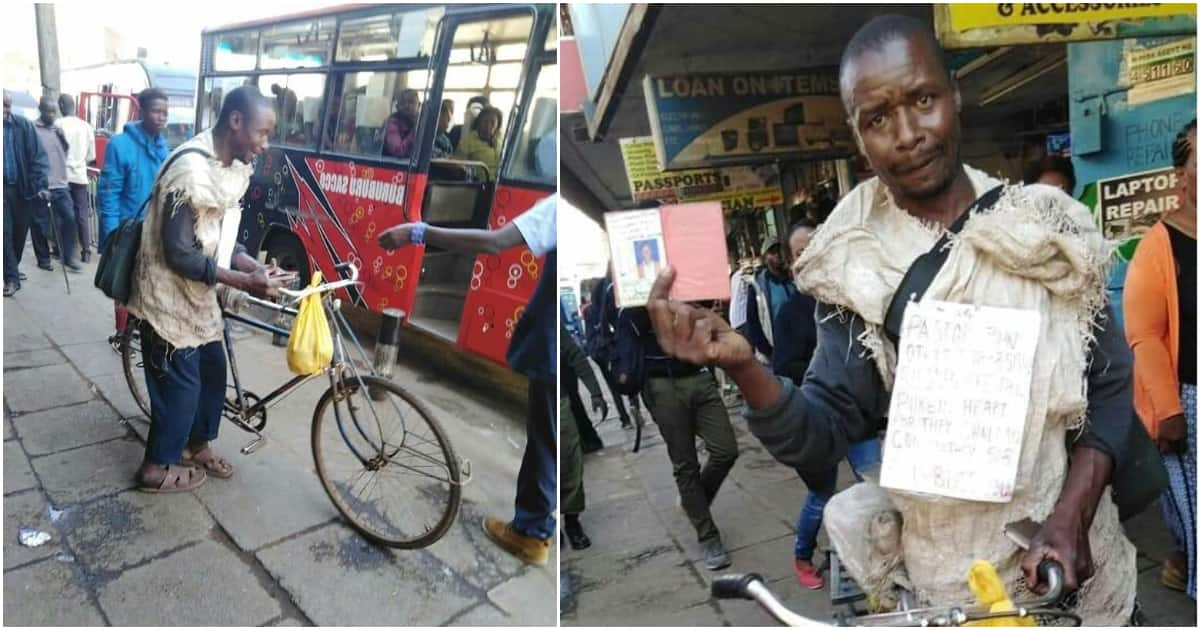 On Friday a pastor from Kisii County surprised many Nairobi city dwellers after arriving dressed in sacks and rags  with a placard and a yellow polythene bag carrying a few personal belonging in search of a greener pasture.
Pastor John Otayo who is a trained and experienced driver, but getting a job had become extremely hard in his home county Kisii, so he opted to try his luck in Nairobi.
The man of God  pedaled his bike for over 300 kilometers to get to the capital city, Nairobi, from Kisii County in search of a greener pasture arrived in Nairobi on Friday.
"Pastor John Otayo from Kisii County is looking for a job. He's a driver by qualification. He has travelled from Kisii to Nairobi to seek greener pasture. His mobile number is 0722851343,".
The man of God was excited for having made it to the city safe after along ride.
Upon arrival, Otayo was spotted hanging out at Afya Centre where some of the public service vehicles (PSVs) ferrying people from Nairobi to Kisii and Nyamira usually park.
He could be seen hanging on his neck a white placard with words scribbled on it, a driver's license clutched in his right hand and with the other hand holding the bike.
Lets hope pastor Otayo who spent more than a day on the road  finds a greener pasture.
In Kenya, the unemployment rate measures the number of people actively looking for a job as a percentage of the labour force.
 

According to a survey by the Kenya National Bureau of Statistics (KNBS), seven million Kenyans are unemployed.