Have you been wondering why you are still experiencing an absence of matatus early in the morning while rushing to errands?
Well it has been revealed that shortage of digital speed governors has delayed the return of nearly 40 per cent of matatus on the roads.
Matatu Owners Association (MOA) says a significant number of their members are yet to resume following a police crackdown that started Monday.
The shortage is the product of increased demand amid reduced supply of the gadget as police become lax in enforcing traffic rule enacted in 2003 that demanded public service vehicles install speed governors.
"There is no single agent selling speed governors in the Kenyan market as we speak. Four of my vehicles are actually grounded as a result of the situation," said MOA chairman Simon Kimutai.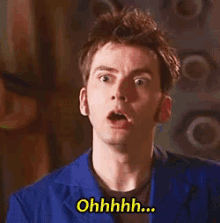 He added that the cost of the gadgets had also increased from an average of Sh 10,000 to Sh 15,000 with the last batch being sold out last Friday, adding that normal supply is expected after three weeks.
On Monday and Tuesday, many matatu operators kept their vehicles off the road to avoid the crackdown.
A significant number is yet to return, keeping bus fares high during peak hours with taxi hailing firms like Uber and Taxify reporting a surge in prices on increased demand.
Mechanics said the speed governors are out of stock following a high demand from public service vehicle operators who are on a rush to comply with the re-introduced 'Michuki rules.'
"There are no speed governors in the market. The few that were in stock sold out by Friday… it will take about two weeks for fresh supply," said George Obiero, a mechanic in Nairobi. Last month, Transport Cabinet Secretary James Macharia and his Interior counterpart Fred Matiang'i announced the return of the rules and gave matatu operators up to November 12 to comply.