Quack doctor James Mugo Ndichu alias Mugo wa Wairimu has been detained at Pangani Police Station for 10 days pending the completion of investigations. Nairobi Senior Resident Magistrate Ben Nzakyo allowed the police to hold him for 10 days saying that the 14 days requested by police is too long a period for detention.

Magistrate Nzakyo further ordered police to take him to the hospital for treatment after he alleged that he was assaulted by the officers who arrested him. The prosecution who relied on an affidavit by George Oyier, an investigating officer in the case wanted Mugo detained for 14 days. Oyier added that Mugo is facing three other criminal charges and is being investigated for several other offences.
'Quack' doctor Mugo wa Wairimu detained 10 days to allow police conduct further investigations into his illegal Kayole clinic. pic.twitter.com/17vxEHyHDG

— Meru FM (@MeruFmOfficial) November 15, 2018
"He is being investigated of unlawfully carrying on a pharmacy business while not registered as a pharmacist,operating a medical laboratory without registration and license, operating a medical clinic without registration and license and obtaining money by false pretenses," said Oyier According to the prosecution, Mugo Wa Wairimu has other four pending cases of similar nature and releasing him, would jeopardize the investigations.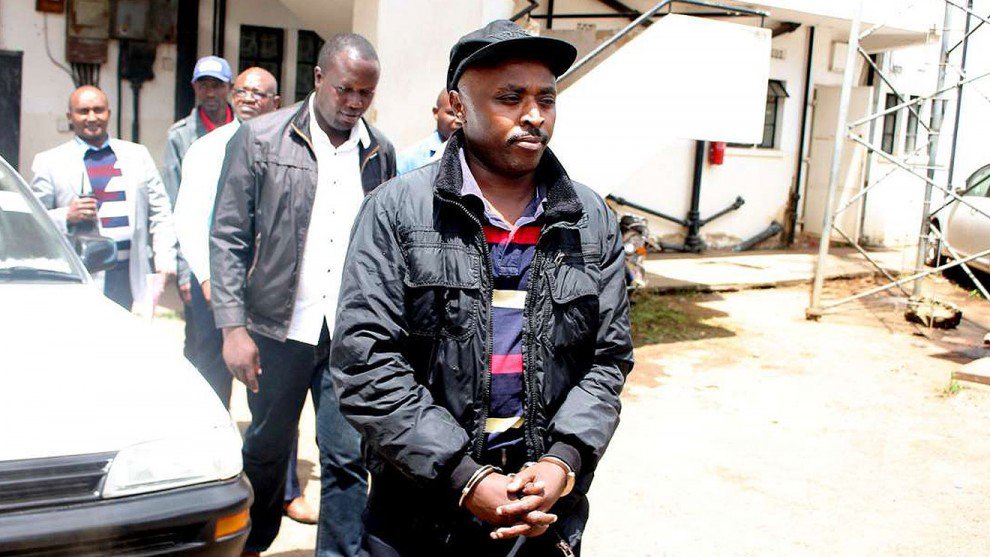 The court heard that the investigating officers needed the requested days to analyse phone records and get witness statements in order to charge him in court. The court heard that at the time of arrest on Tuesday, Mugo was found with three handsets and six Sim cards. The prosecution further stated that Mugo wa Wairimu will face an additional charge of obtaining money by false pretenses.
https://twitter.com/ElviSymo/status/1062980918602878976
The investigating officer in his affidavit claimed that Mugo has several associates some of whom are already before court and others yet to be apprehended and their arrest is being pursued by several agencies. "The respondent is a flight risk and should thus remain in custody pending detailed investigations being carried out on his continued criminal activities," stated Oyier in the affidavit. The court heard that the police had carried out an operation on November 3, Kayole Area within Nairobi County at the Milan Health International which is believed to be owned by Mugo.
Since the operation, Mugo went into hiding and could not be traced despite all attempts being made to apprehend him. Mugo in response asked the court to reduce the number of days saying they were too long yet before being brought to court, he saw the prosecution with a charge sheet already. He said he was disadvantaged as he did not have a legal representative. Trial Magistrate Nzakyo directed he be taken to the hospital and lodge a formal complaint at Pangani Police Station over the assault by the said police officers.