Ask any person who has ever been in a remand prison and they would tell you, it is a place you can't wish even on your worst enemy.
Obado has committed his own fair share of sin, but no one deserves to go what he is currently facing. The governor was recently released from the 'crocodile's mouth' at the Industrial Area Police Prison but he seems to be headed there again. It seems prayers did not work, or the people he asked to pray for him didn't know the kind of prayer Obado was asking for.
The governor will spend a night at the Gigiri police cells pending the ruling on his bail application in the gun case he is currently facing, things could get worse if he does not secure bail.
Chief magistrate Joyce Gandani on Thursday said the bail ruling will be delivered on Friday. The county boss was arraigned in Kibera.  Police had sought 15 days to detain Obado for further investigations into the illegal gun possession case.
The governor was arrested at Hilton Hotel on Wednesday where he was attending a high level meeting chaired by DP William Ruto. Now imagine being arrested like a chicken thief in front of dignitaries and foreign investors?
EACC had raided his Nairobi and Migori homes netted eight guns. The governor says that he can account for all of them.
The defence team led by Cliff Ombeta argued that the governor has cooperated with security agencies hence should be granted bail.  He further argued that the county boss, who is also facing a murder charge, has lived by the bail terms for the said case.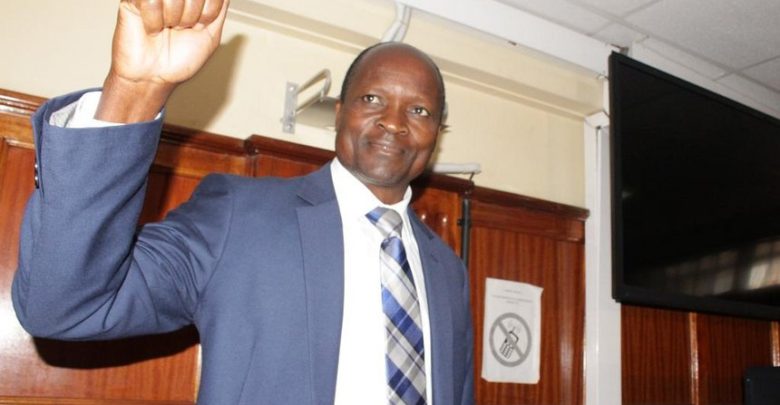 The defence further told the court that Obado is not a flight risk and will present himself when needed by the investigative agencies.  Ombeta also dismissed the DPP's request for more days on grounds of conducting a ballistic examination at the scene.
"The guns were transported to Nairobi. We saw them at the DCI headquarters. We wonder what the officers will be looking at yet there was no shooting at either of the homes," Ombeta told the court. z